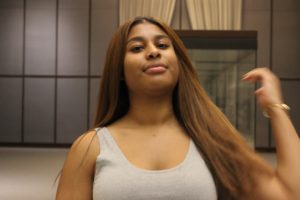 Black Women. Black Hair. Salons. Gentrification.
---
Black Hair
Hair. We all have it. Why the emphasis?
Source: U.S. National Archives
Black hair has made a huge presence in popular media in recent years. Artists from Princess Nokia to Solange have made odes to its majesty, while films like rom-com Nappily Ever After or shows like HBO's Insecure or Netflix's Dear White People have given it a main focus in the camera lens.
But how and why is hair so tied to racial identity and blackness in communities of color? My friends Imani Monet and Hunter Major, explain what their hair means to them.
---
"It has been empowering to walk down the street in my natural hair, to like look at other black women with natural hair and to like feel like I can stand in solidarity with them like fully, you know because it's also a journey that I'm partaking in myself." – Hunter Major
---
Gentrification and Salons
Salons, a staple in the black community because of their precious proximity to hair, are transforming…or disappearing, or both. Gentrification, which is sweeping through New York communities of color, is completely changing the landscape of businesses, potential customers, and hair, in general.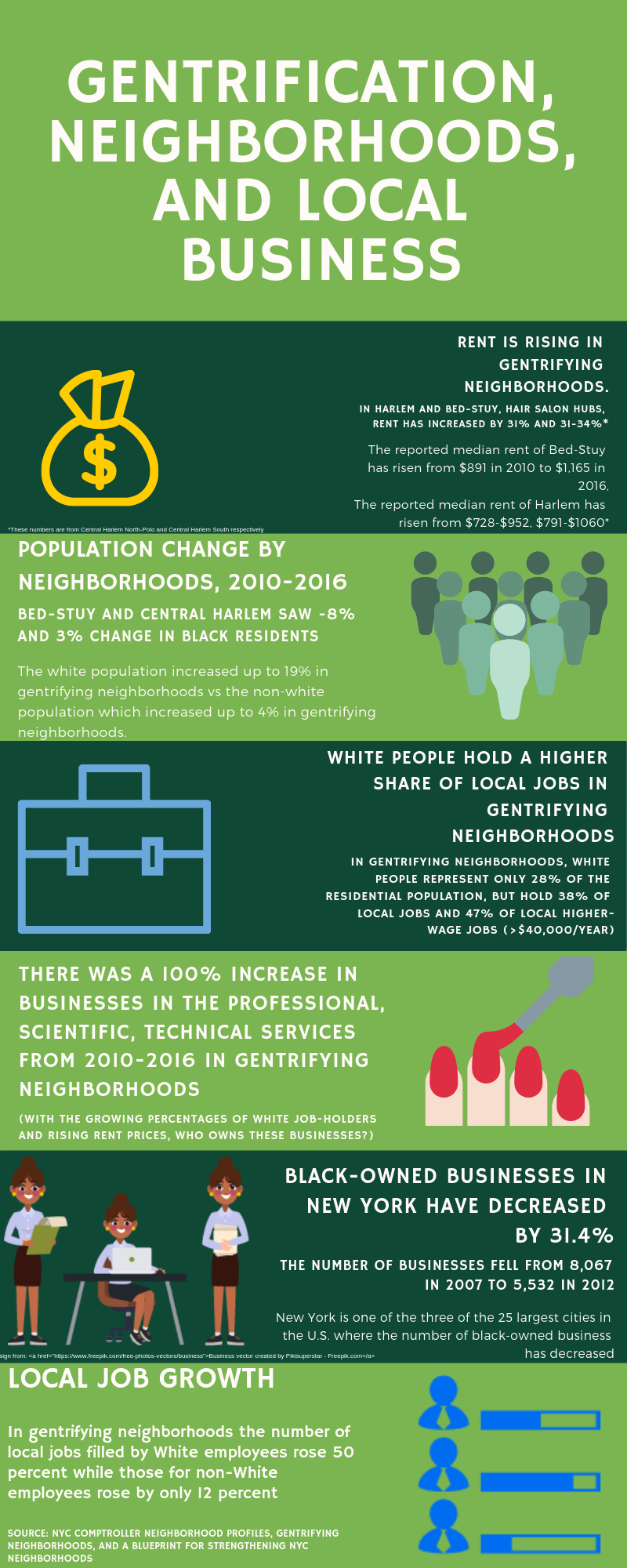 ---
---
---
Salons as a Political Space
Throughout history, salons have always played an important role as a political space in black communities. For many years, being a beautician was one of the few reliable areas for black women to be participating members of the workforce, and where black women operated both in the shop as a hairstylist, but also behind the scenes as manufacturer, i.e. the great Madame C.J. Walker. The beauty salon also became one of the few areas in which black women could gather as restricted by Jim Crow laws during the segregation-era United States, and where political movements were often created, rejuvenated, and supported, according to Dr. Tiffany M. Gill an Associate Professor in the Department of Africana Studies and the Department of History at the University of Delaware. Throughout my visits to salons, I have overheard or participated in conversations centering around the downfall of Donald Trump, to the waves of gentrification affecting the landscape of Harlem.