Last Saturday, crowds gathered on Allen Street to taste a facet of Filipino cuisine New Yorkers rarely get to experience: street food. Filipino pop-up So Sarap served food on a stick and played classic Filipino hits while people laughed and chatted—an energy reminiscent of the streets in the Philippines.
"We wanted to bring something nostalgic to NYC, incorporating food with an atmosphere not yet commercialized," So Sarap co-owner Sebastien Shan said.
Shan and his high school bestfriend, VJ Navarro, co-founded the pop-up stand which made its debut on August 9 in front of Kabisera Cafe. While Shan handles the business side of things, Navarro uses his extensive restaurant experience with the help of his father, Virgilio, to recreate the classic Pinoy street eats.
"Even though I was born here in New York, I'm proud to be Pinoy, and this stand is bringing the best of both those worlds," VJ Navarro's cousin, Judel Elevazo, said.
The pop-up's name means "so good" in Tagalog. It's slogan "Barkada. Chibog. Gimik. Tsismis." is printed on the back of the team's shirts. "Barkada" translates to friends, "Chibog," translates to food, but is closer to the slang word grub, "Gimik" translates to hang out, and "Tsismis" translates to chatter.
"This experience reminds me of college where you just have some bites, hang out with family and have that Filipino community." said Tiong, a photographer for So Sarap who grew up in Manila and Ghana.
So Sarap will be back next week from Friday to Sunday, but Friday will be exclusively for friends and family. For the Filipino stand's future plans, Shan did not want to spoil their plans just yet, but upcoming announcements will be posted on their Instagram page.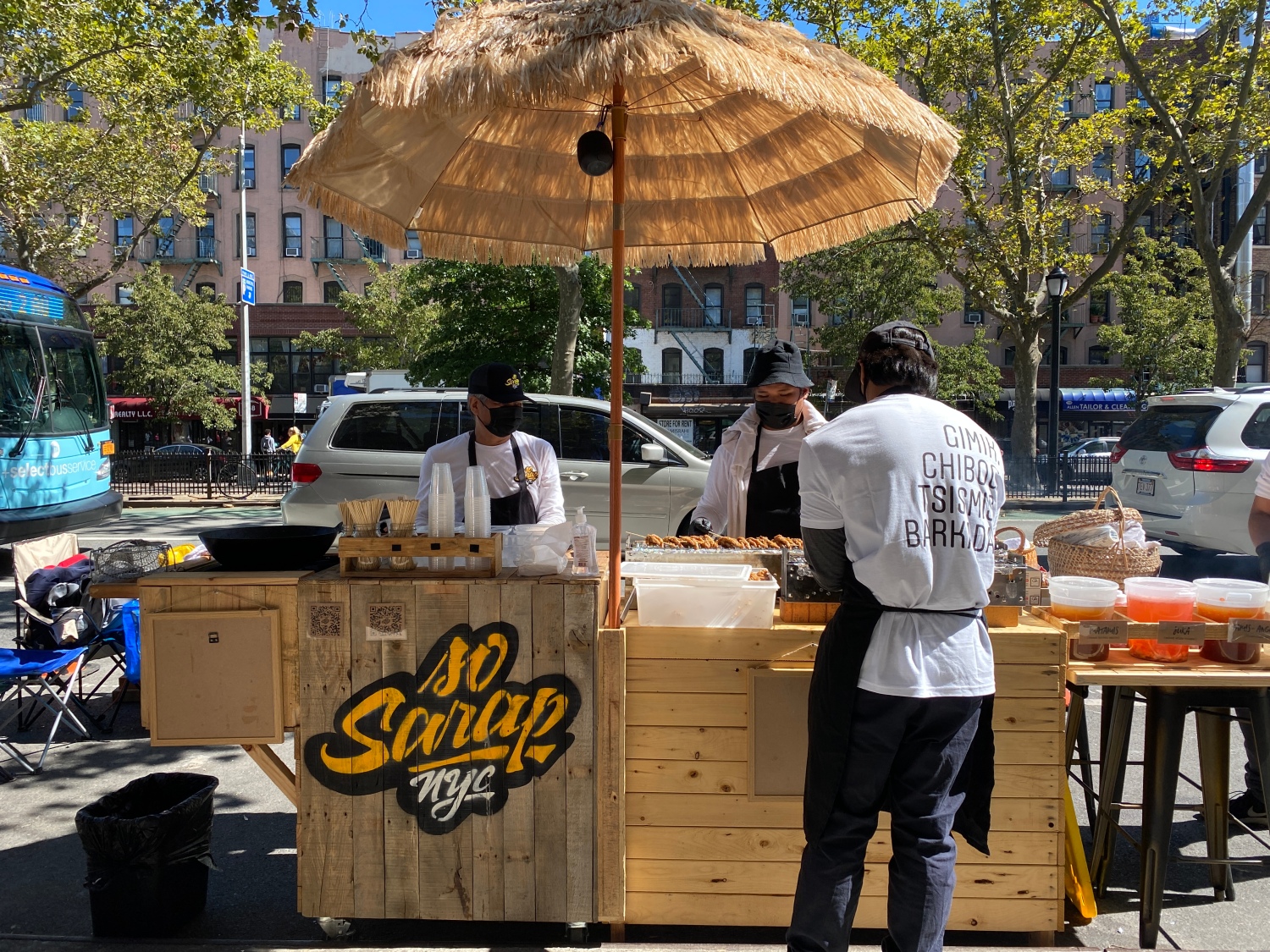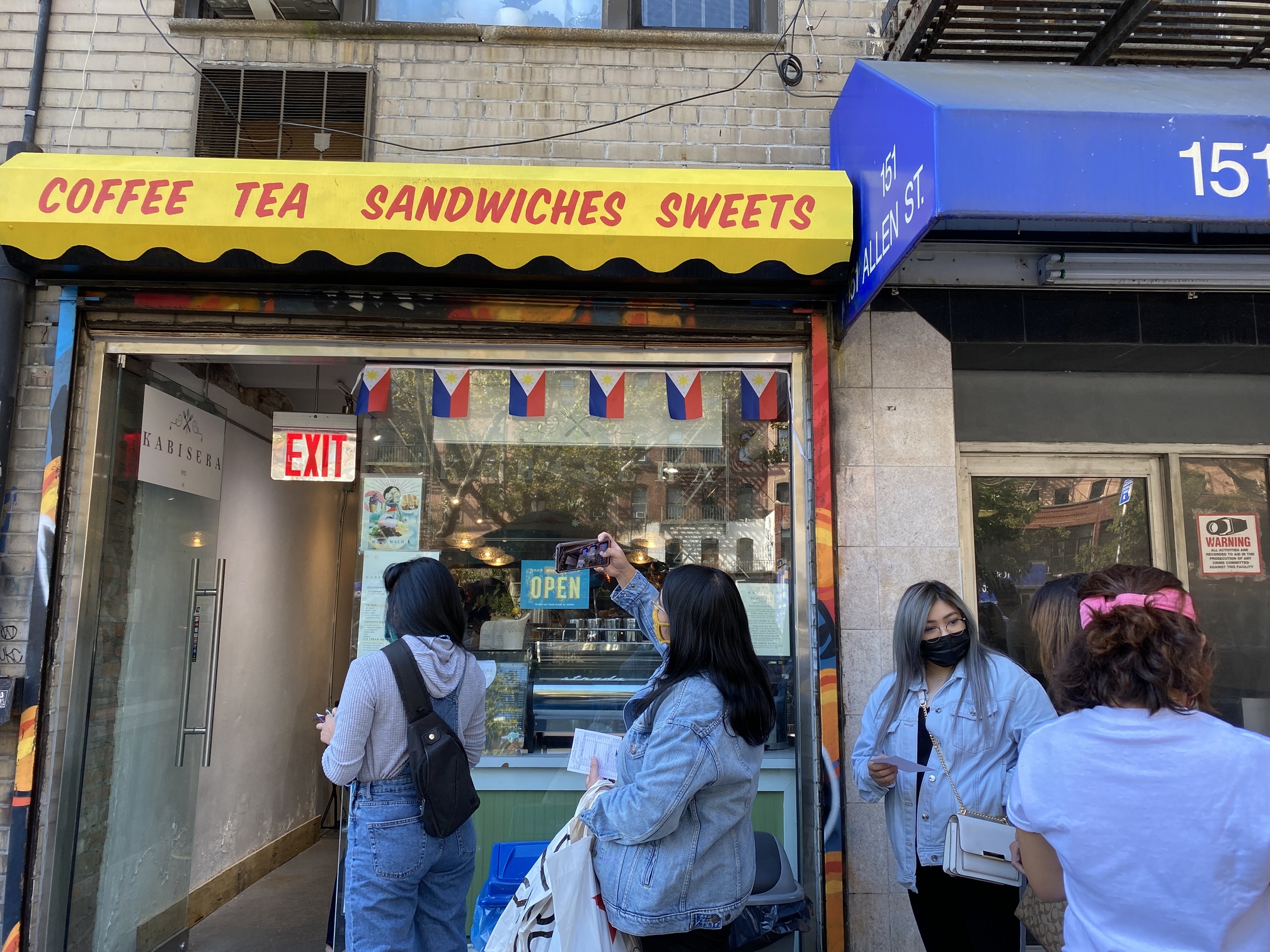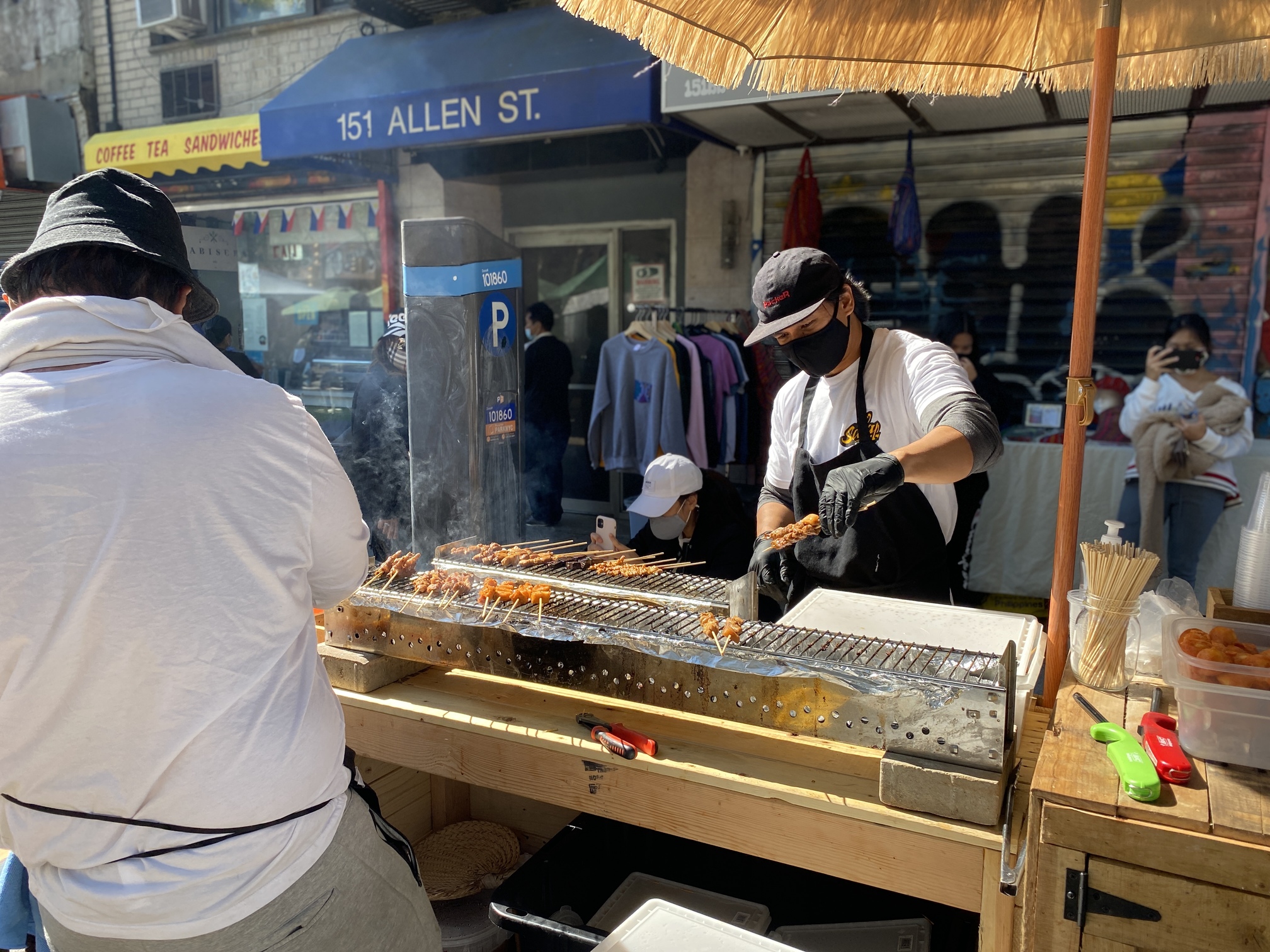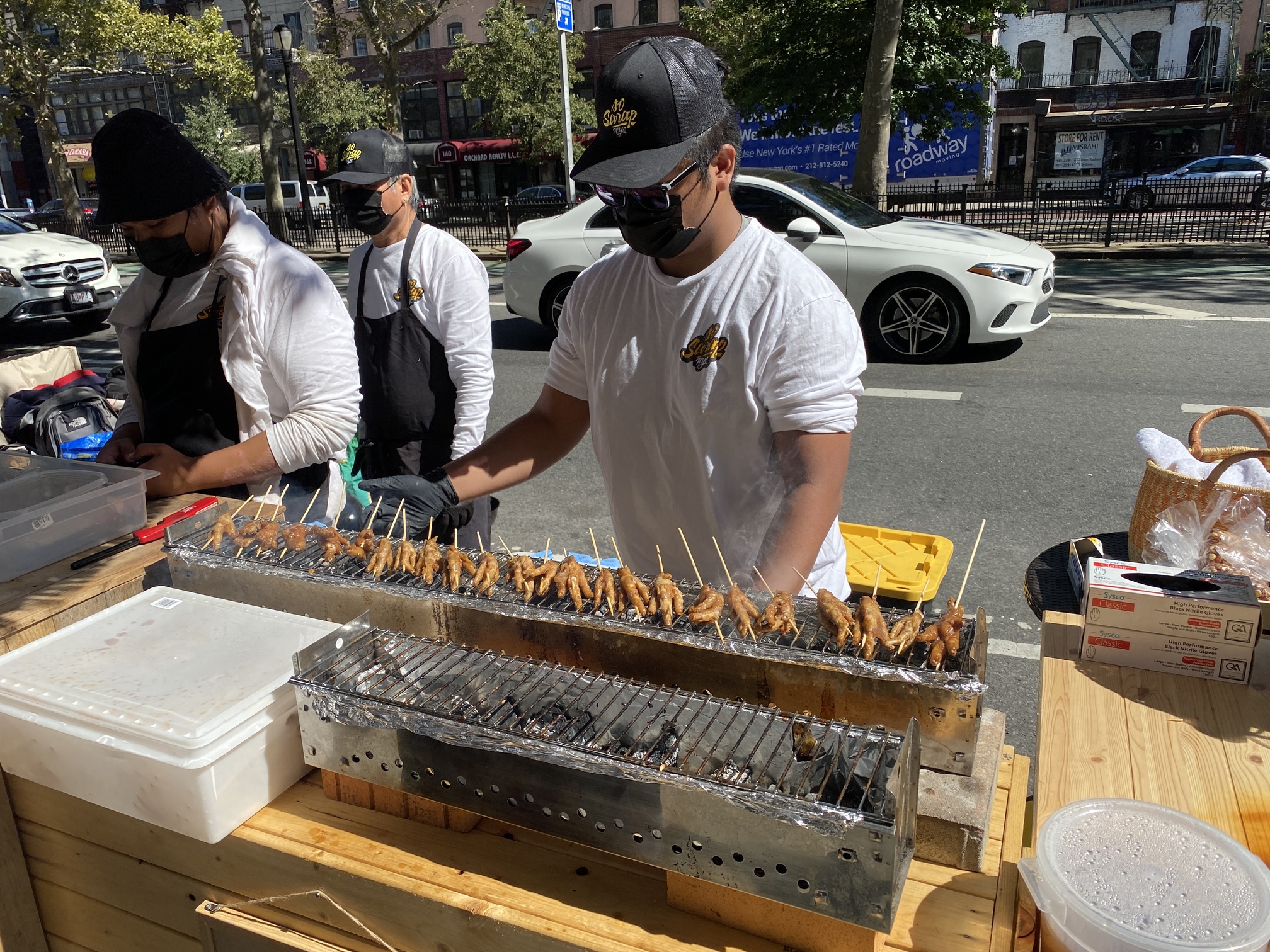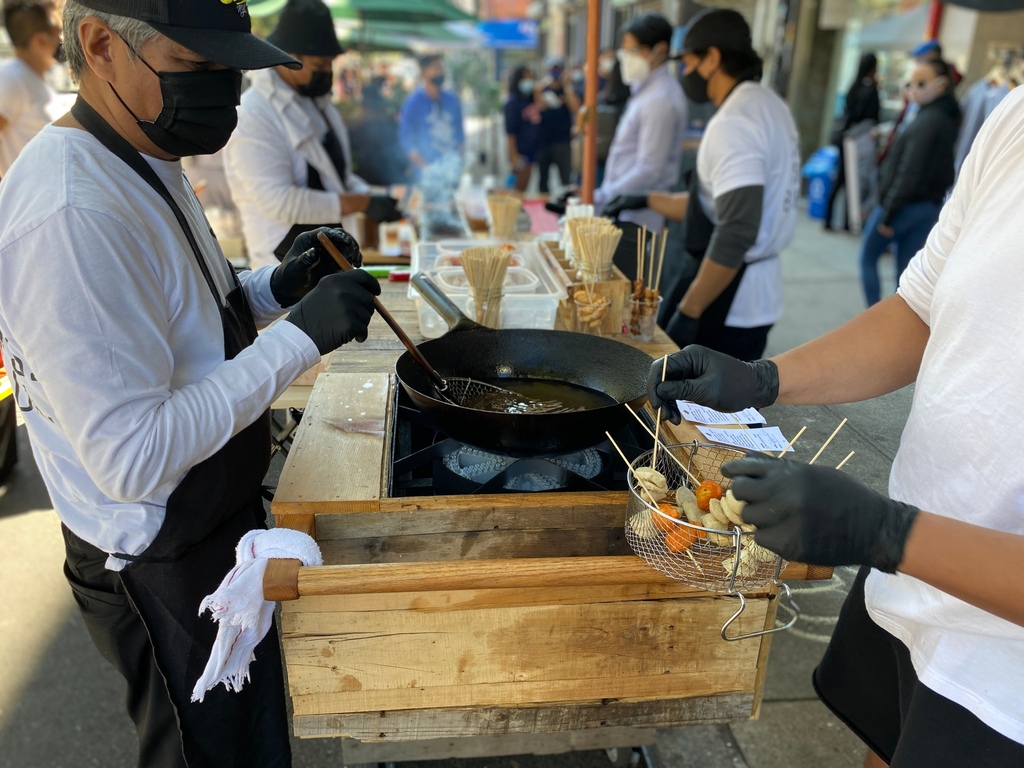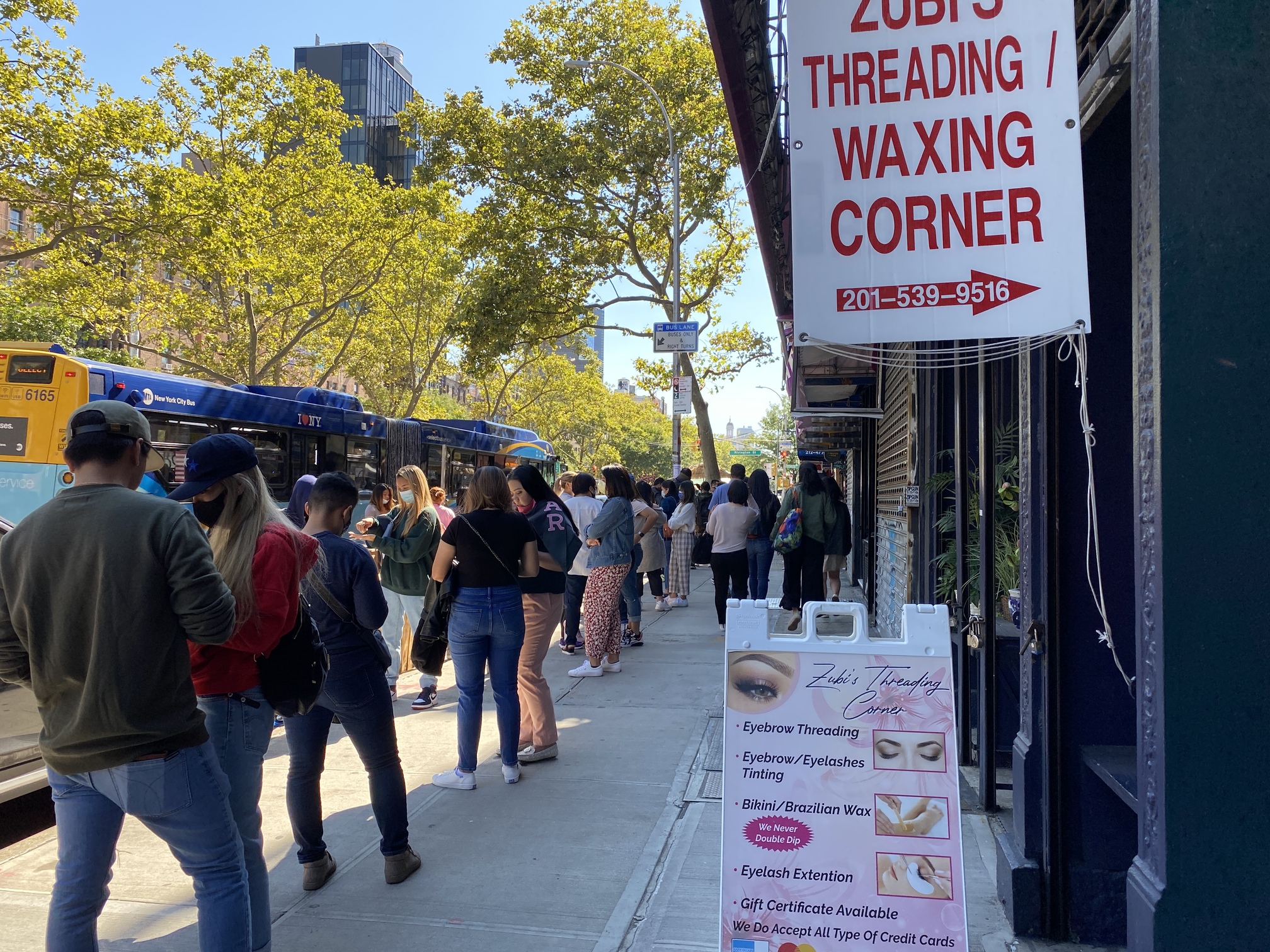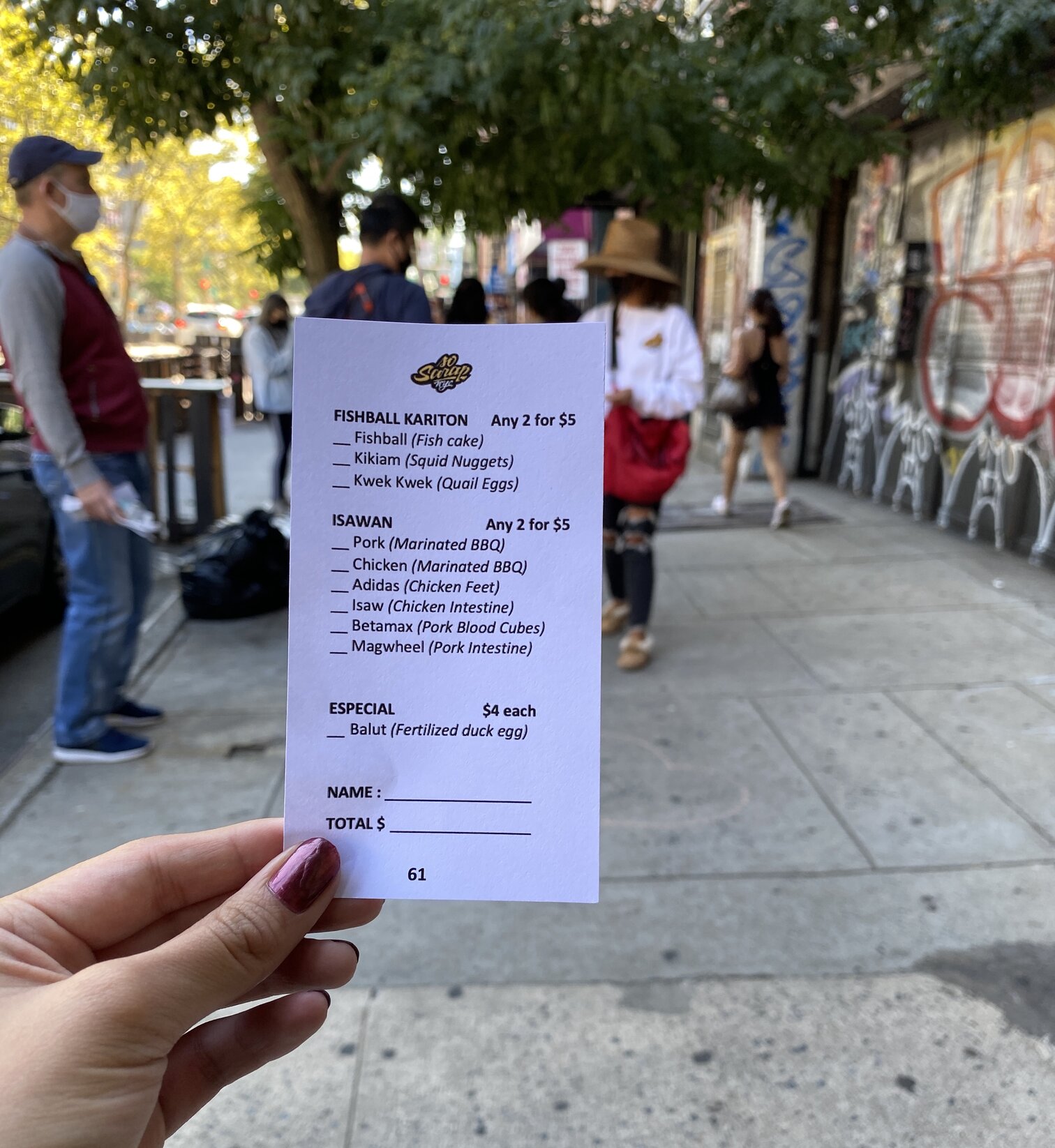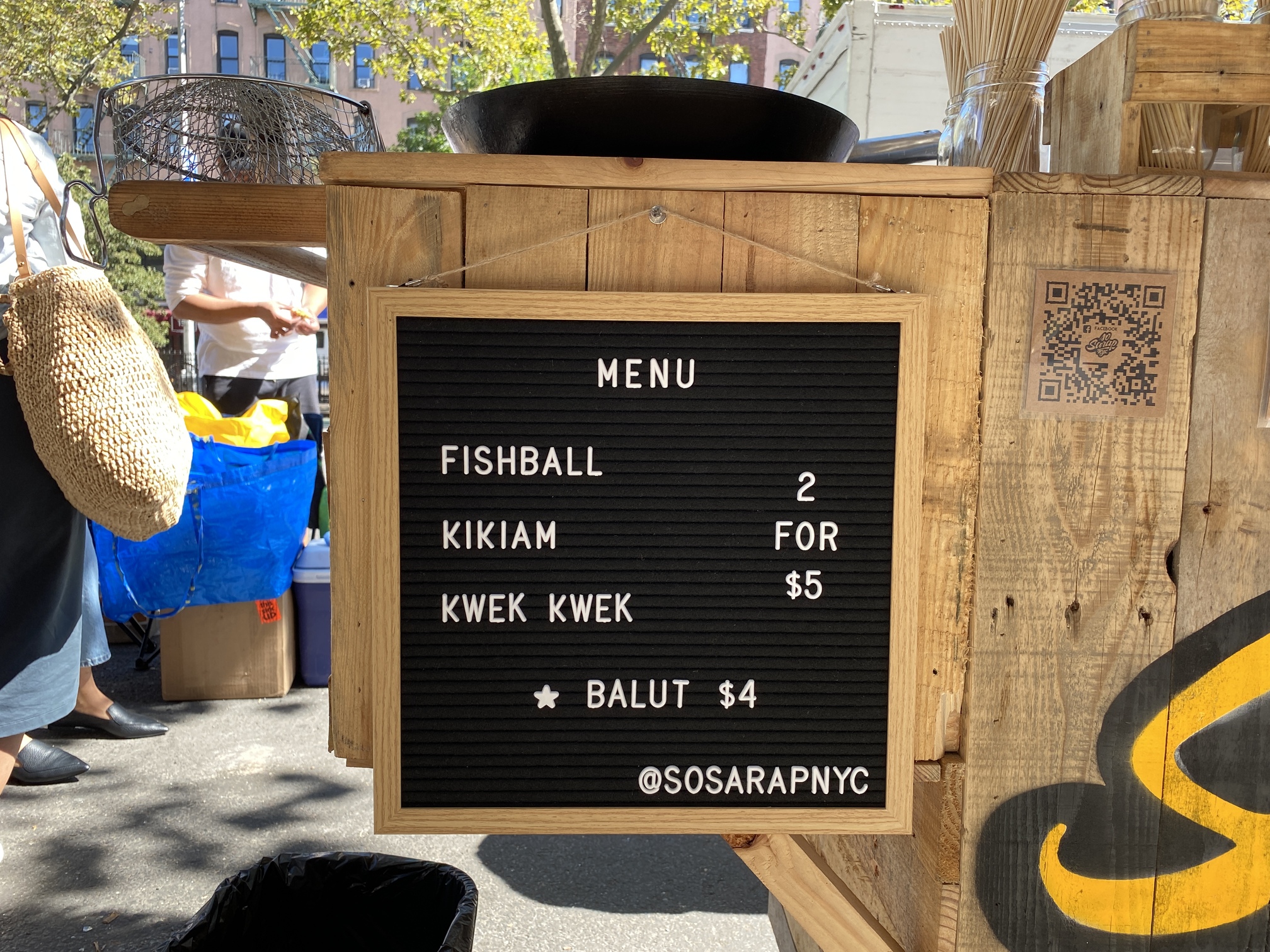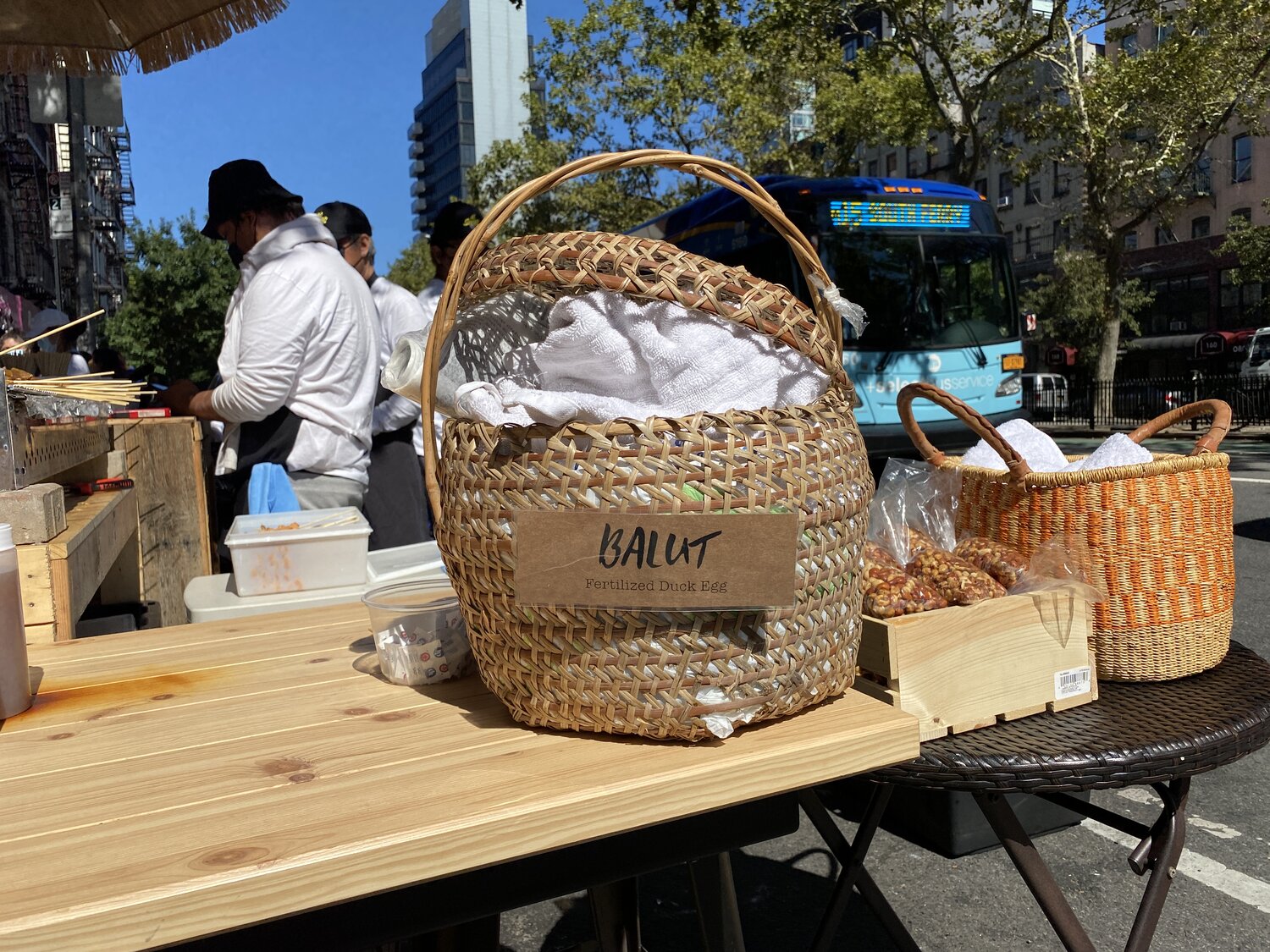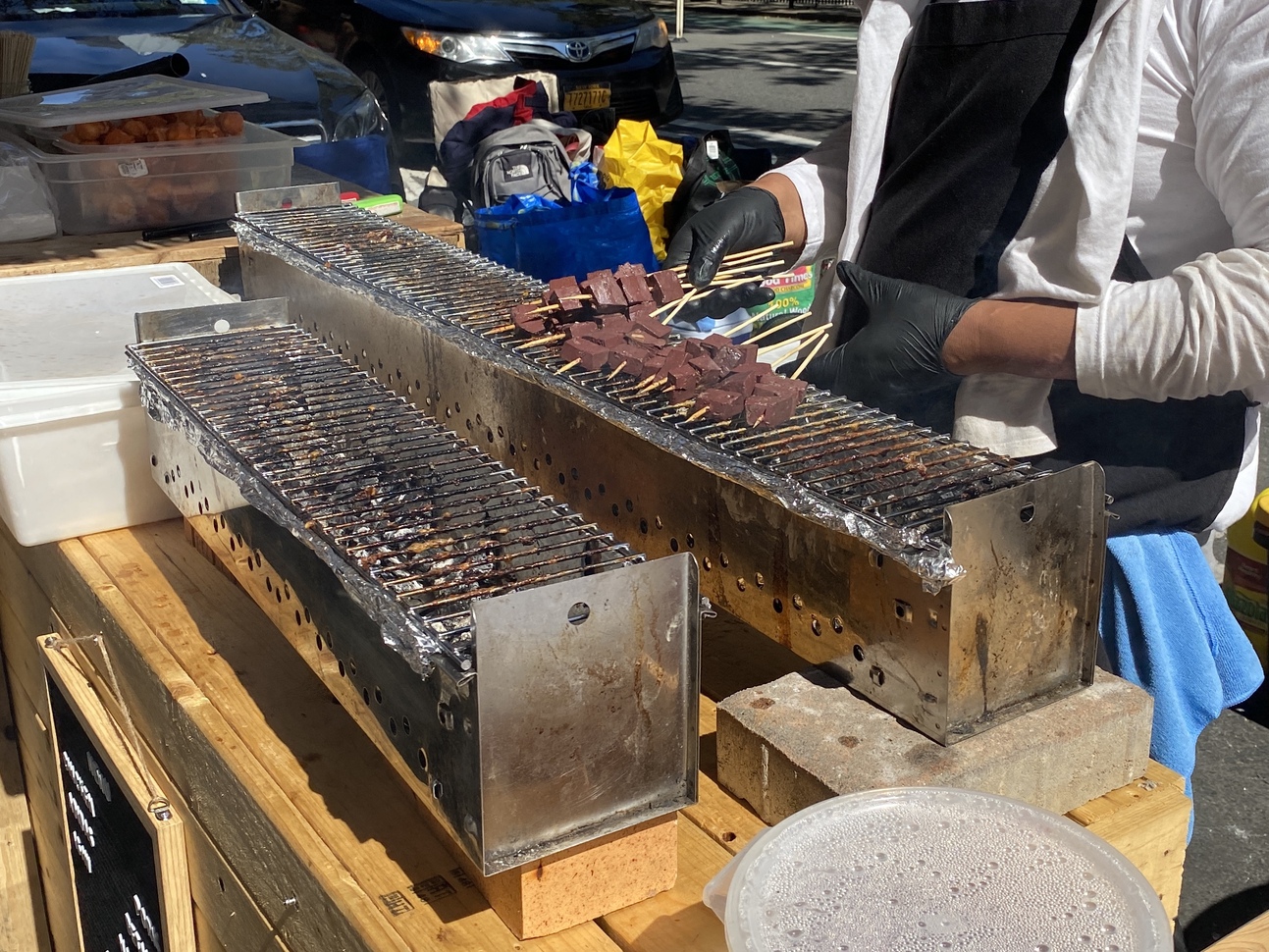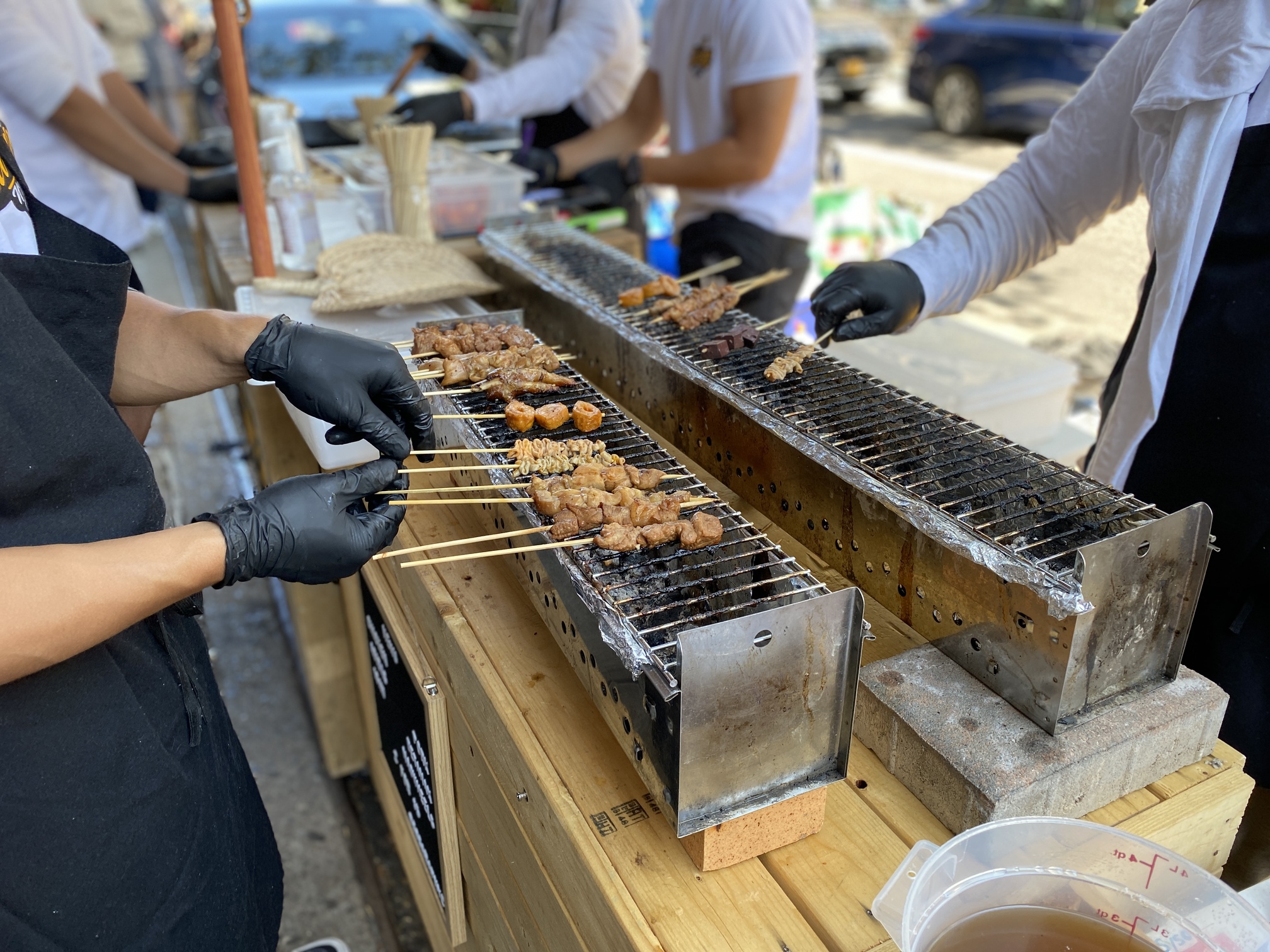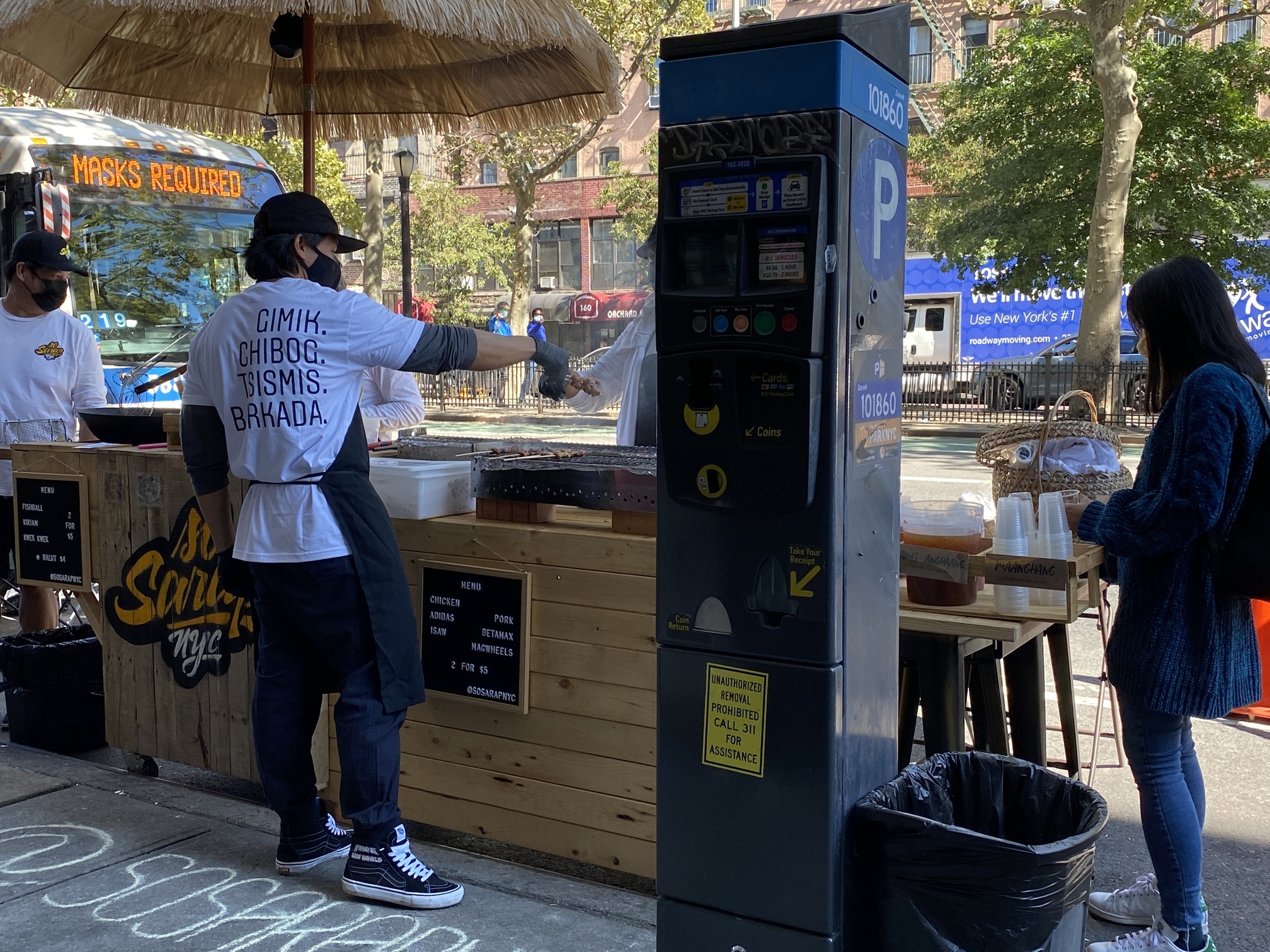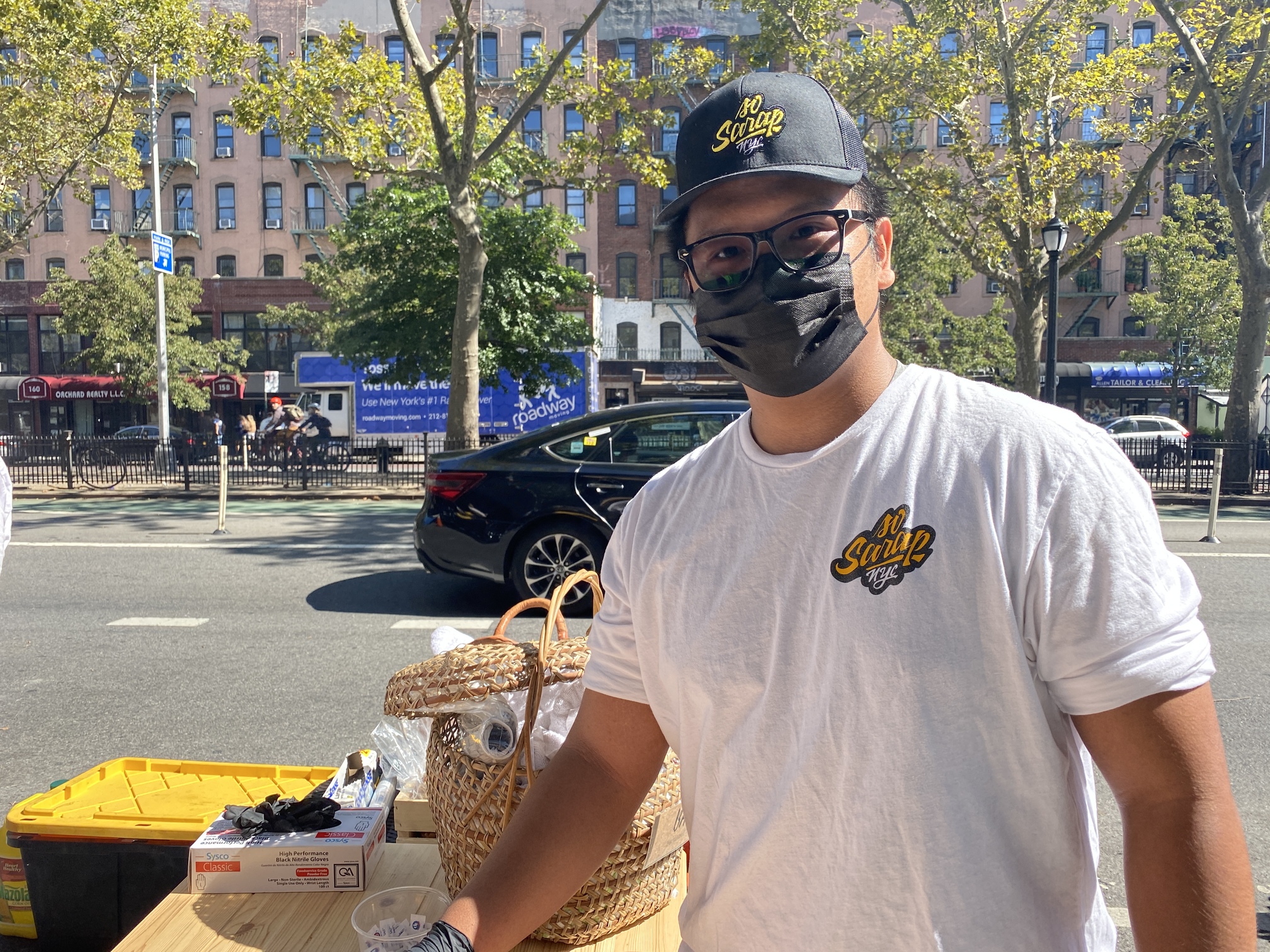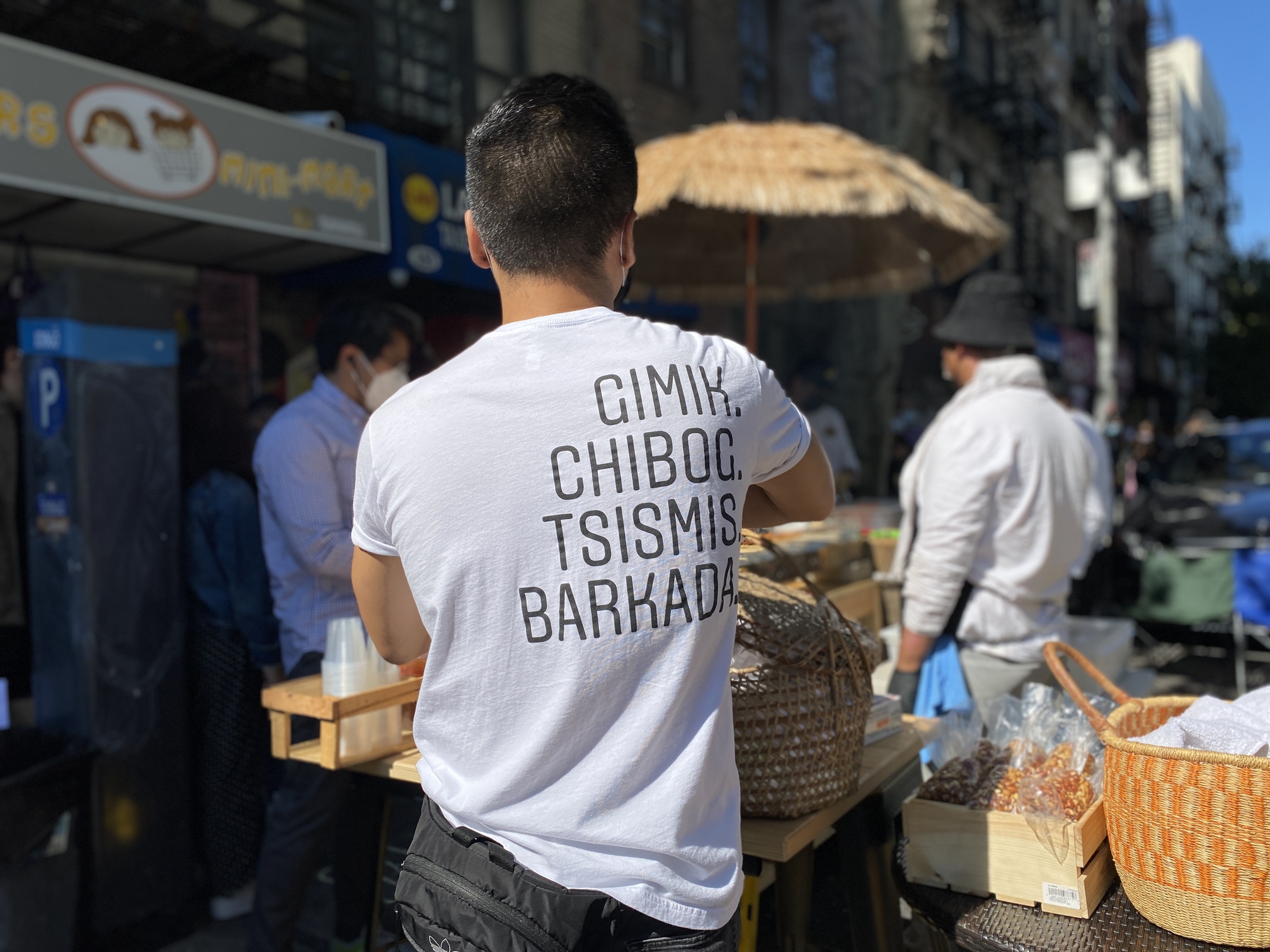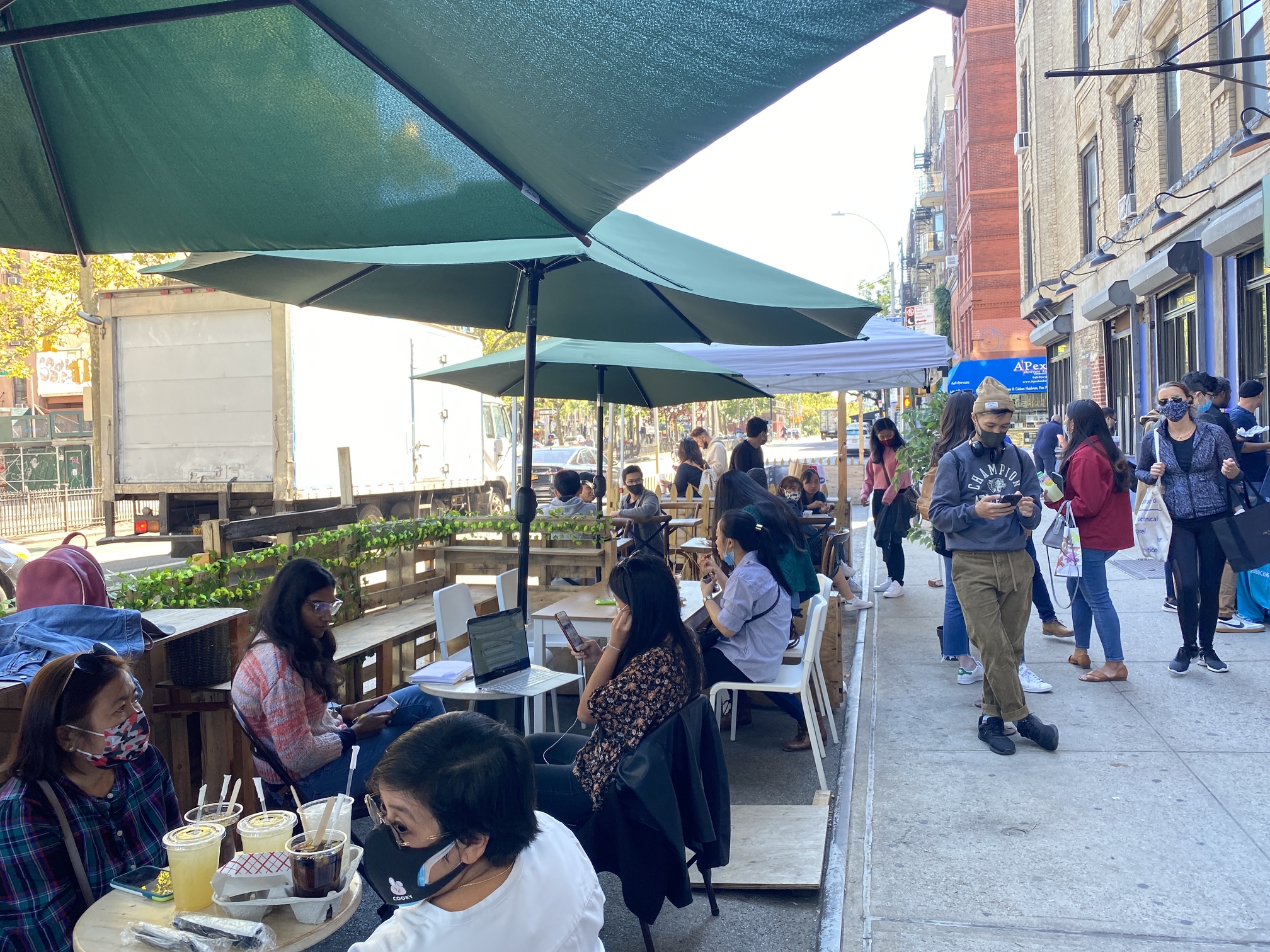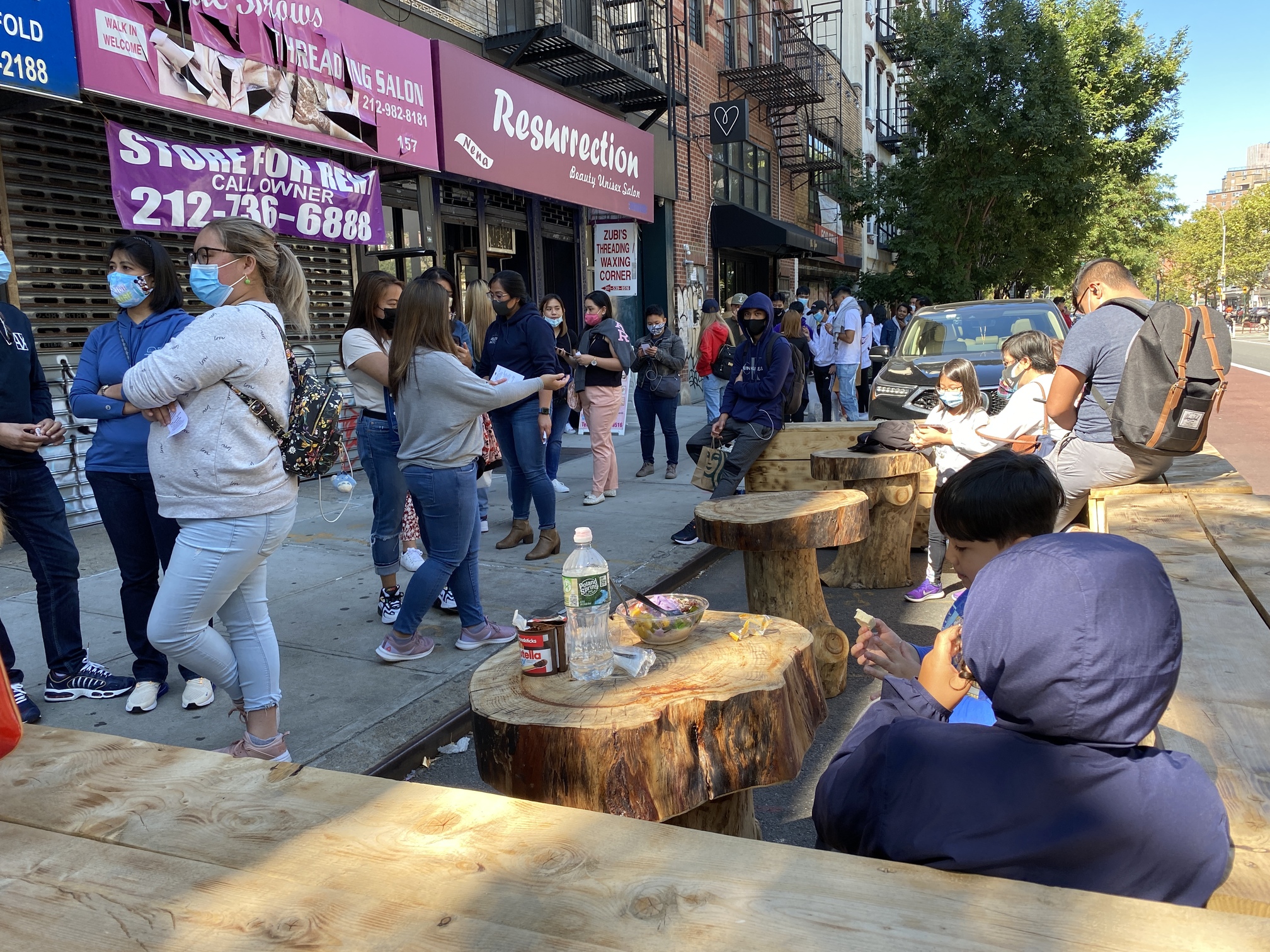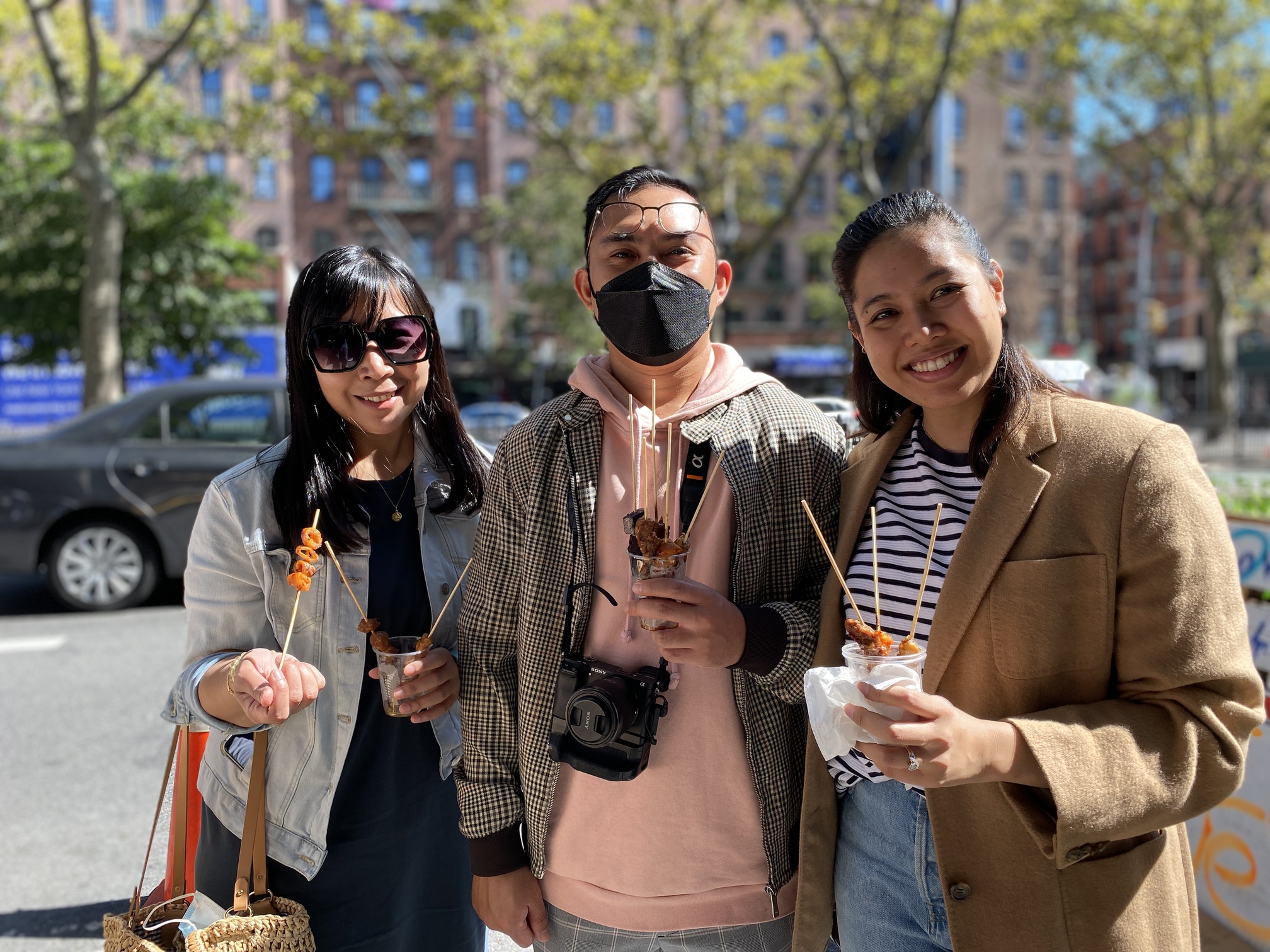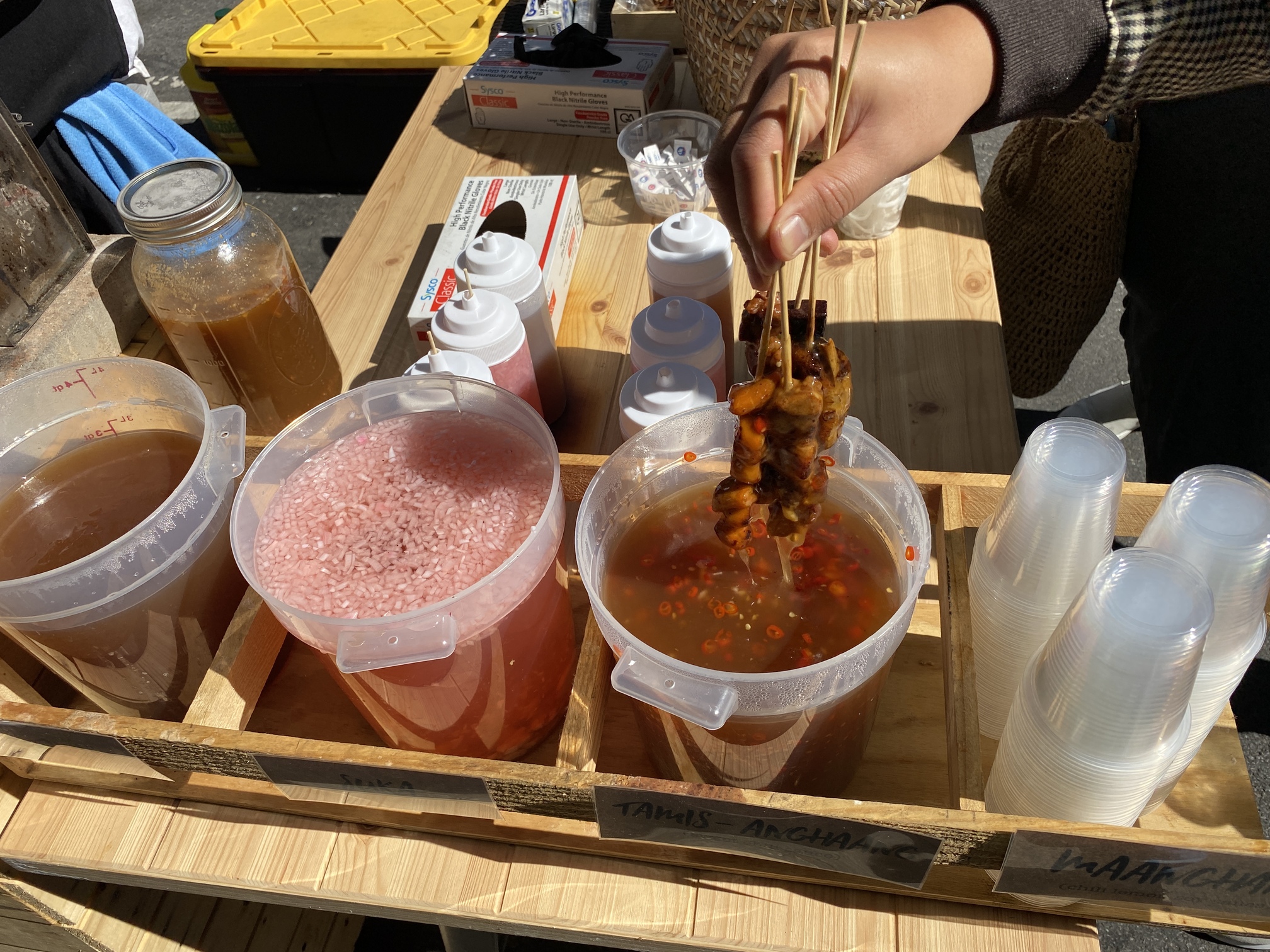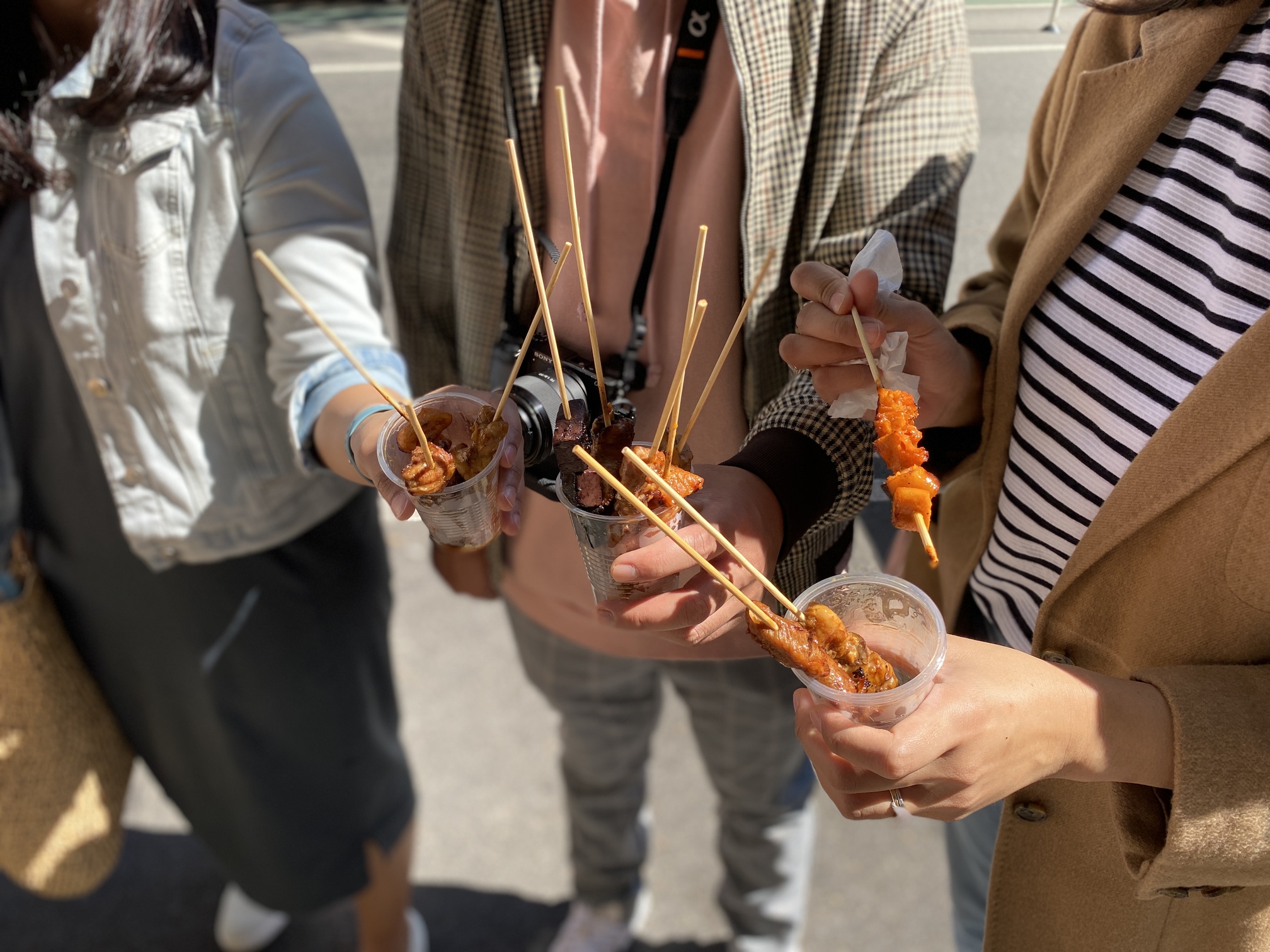 "Feels like home," a group of four friends said in unison. Paul, Joey, Maine, and Jelai moved to New York from Manila in November 2019, and now reside in Elmhurst, Queens.