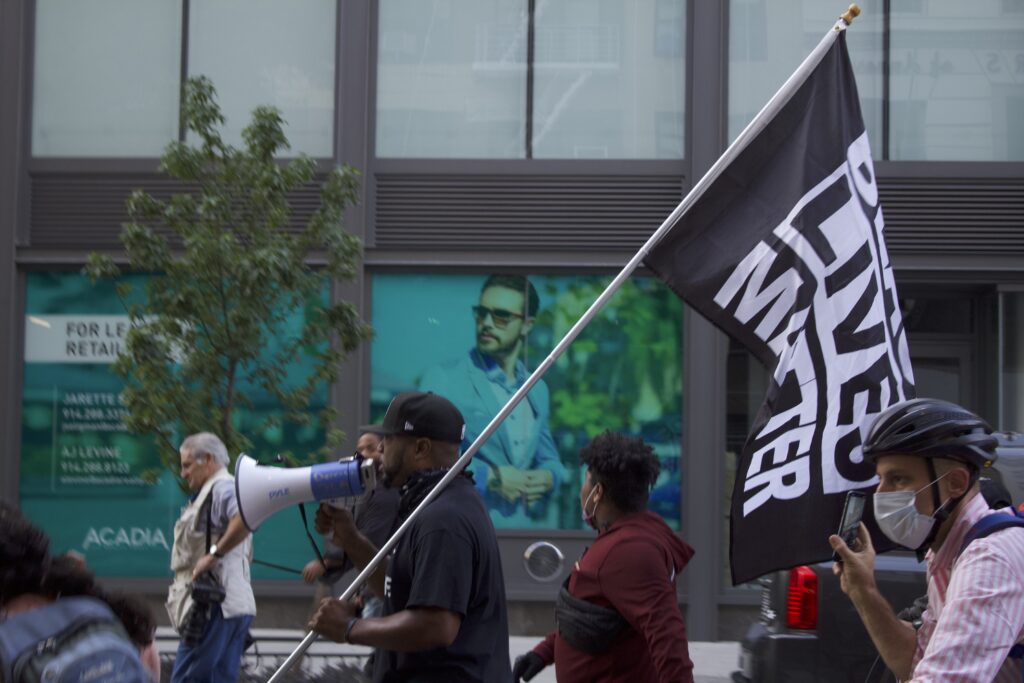 Black Lives Matter protests have been scattered across Manhattan, months following the killing of George Floyd. New York City citizens have taken the streets demanding police reform and social justice.
"Say her name" could be heard across avenues to express another unjust murder caused by police violence. The case of Breonna Taylor was updated shortly after the following photos were taken, capturing what was to become the beginning of a much larger protest that spread across Manhattan.
I was able to capture moments of this protest on the afternoon of September 23rd, 2020, the day Breonna Taylor's case was updated to reveal that not one officer would be charged for her murder. It was revealed that only one officer would be indicted on first-degree endangerment charges later that evening.