The rise of misinformation ahead of the 2020 Presidential Election has created a renewed urgency for news literacy around the country.
Misinformation has never been as overwhelming as it is right now in all of history. Having this much access to almost any information leads to a concerning issue of whether the content that we are consuming is fact or fiction, and has put pressure on social media companies to start enforcing filters on false news, marketing and advertising.
"We were born into a generation where information has always existed at the tip of our fingertips. It has been both a blessing and a curse because there really aren't any rules or regulations as to what can be posted – in the context of misinformation," said Lansdon Bartlett, a student at New York University. "Kids our age, future leaders of the world, are being influenced by conspiracy theories, false doctrines, and are being taught to not trust science."
QAnon is an example of an unfounded conspiracy theory that generated a considerable amount of support about President Trump being targeted by celebrities and Democratic politicians, who are engaging in pedophilic sex-trafficking. That's why social media giants like Facebook, Instagram and Twitter needed to step in and start banning false information, especially ahead of the 2020 Presidential Election.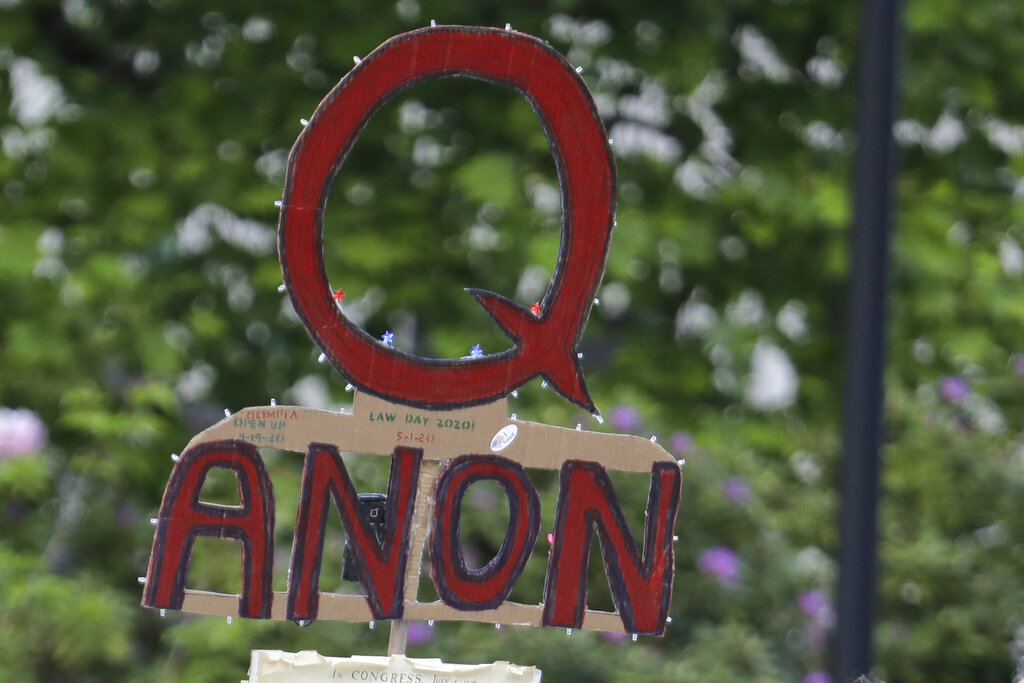 "Social media platforms have done more in the month leading up to the election than they've done in the past to curb misinformation and disinformation — from labeling problematic posts, to taking down content that promotes clearly false conspiracy theories, to installing limits or outright bans on political advertising," said Jake Lloyd, Social Media Manager of the News Literacy Project. "Ultimately, social media companies won't save any person or group of people from being manipulated by misinformation and disinformation because there is so much of it everywhere."
In the most recent American Views survey sponsored by Gallup and Knight Foundation, 20,000 Americans across the nation reported their political opinions in the period between November and February right before the Coronavirus pandemic took place. One of the polls revealed that 73% of the participants believed major internet companies, like Google and Facebook, should find more ways to exclude false information or hateful expression. In addition, eight in 10 Americans fear misinformation will sway the outcome of this election.
Students, in particular, admit they will still rely on their news sources as long as they revise their misinformation mistakes.
"News sources that correct themselves and show honesty even after misinformation are ones I know I can really trust," said Roshni Raj, Deputy News Editor of Washington Square News.
To advocate for further change, organizations like the News Literacy Project are offering outreach resources such as an e-learning platform, app and podcast that teach the public how to seek out credible information.
"Rather than telling people 'Hey get off social media and read a newspaper,' we say 'Hey, here is how you can tell credible news from falsehoods and misinformation on your social media platforms,'" said Lloyd. "It's more important to meet people regardless of their age, their demographics, their background, where they're getting their information and teach them how they can find credible information and sort fact from fiction."