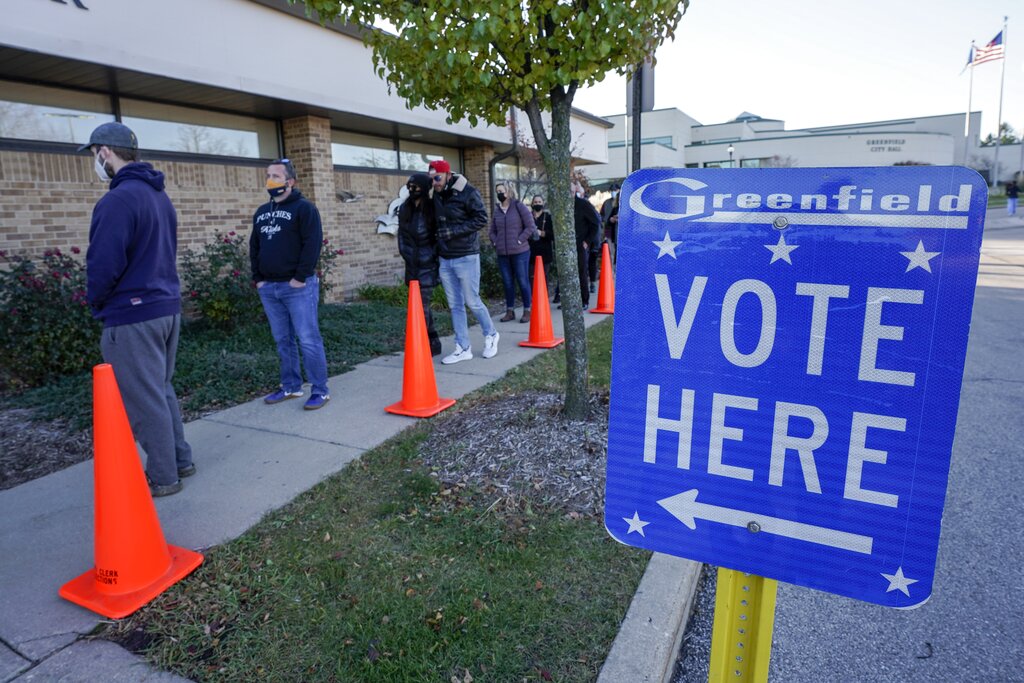 On the night of a Presidential Election unlike any other, student voters across Wisconsin expressed discontent over restrictions like voiding any mail-in ballots received after 8pm on Election Day.
"To me, it's so obvious the people in power right now do not care about their constituents." said Macie Daley, a sophomore studying Political Science at the University of Wisconsin and recent poll researcher for the Badger Institute. "[The Supreme Court decision] is such a clear power grab and it's frustrating that people have this cognitive dissonance where they just blindly accept it."
Last week, the state Supreme Court upheld a Republican-appointed judge's decision siding with the GOP about Wisconsin's voting rights. Previously, the Supreme Court had decided that absentee ballots could be postmarked on Election Day and would still count if they arrived within a six-day window.
Those votes could be critical in deciding the outcome of the Presidential Election. During Wisconsin's primary elections, 79,000 such ballots were counted in the six days after the election. Two years earlier, Trump's margin of victory in Wisconsin was just 23,000 votes, making a stronger case that every eligible vote should be counted. 
The court's decision has only added another layer to the already mounting anxiety for student voters, whose voting accessibility is partially at the discretion of their educational institution.
"There are already so many hoops to jump through, it is frustrating to add another restriction." said Grace Babor, a Criminology major at Marquette University. 
Babor said one of her friends went out to vote in person at 7 a.m. and arrived 20 minutes late to her exam at 8 a.m. But her professor did not appear to be understanding and declined to provide her with any extra time.
She chose to vote early in person and subsequently planned a trip to Devil's Lake State Park in Wisconsin with her friends, in part to get away from the election anxiety but also the danger of an election in a country that has never seemed so divided.
This is particularly prominent in Wisconsin where reports have warned of a "high risk" of voter intimidation and an increased presence of right wing militia, according to the Armed Conflict Location and Event Data Project, a data collection, analysis, and crisis mapping project.
Wisconsin's student voters aspire to live in a country beyond the rigid binary currently in place.
"I would say Biden is pretty moderate and Trump is very conservative," said Babor, who was hopeful that more presidential candidates would cater to a more representative audience. "So to me it is like we are really far on that side of the political spectrum. There is such a small portion of the population that is represented with the parties we have now." 
To be sure, the two party system has put off some student voters like Gordon Leech, a Formal Organizations major at Trinity College, from voting altogether. 
"Neither candidate represents my views or what I believe. Neither candidate is a person I would want to put my stamp of approval on." said Leech, who expressed his frustration at being asked to vote across every platform imaginable over the last few weeks. "People say 'Make your voice heard and vote!' but I think that when you are just voting for one of the two you actually don't have that much of a voice."