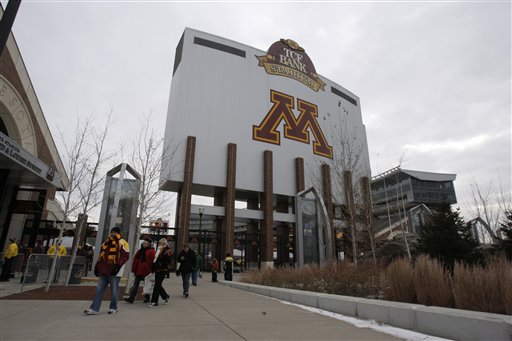 Almost every student across the United States has encountered changes with the 2020 school year; however, many University of Minnesota athletes have had their worlds turned upside down following the elimination of three athletic programs.
On Thursday, Sept. 10, the University of Minnesota formally announced they will be discontinuing their men's gymnastics, tennis and track and field programs after the 2020-2021 season. The elimination of these three programs was the result of a $75 million loss the university experienced following the COVID-19 pandemic.
Dillon Blake, a freshman on the men's track and field team, never even got the chance to compete for his sport on the Division 1 level.
"A large portion of my life has been spent working to make myself the best athlete and student I can be in order to run on an exceptional Division I team," said Blake. "When I decided to come here, I was promised a place to grow on and off the track, but this promise was broken on my third day of class."
Athletes were given almost no notice prior to the university's official announcement to eliminate the programs.
"Coaches and athletes were notified just minutes before we had to join a Zoom meeting where we were told the news," said Blake. "No alumni or coaches were consulted in the decision. I wish the department had been more honest with us and told us before September 10th."
The university stated their decision to cut these teams was partially due to a loss of revenue from the football team and a concern for Title Nine. However, many athletes have not accepted these reasons.
"The athletic director used reasoning such as Title nine and the losses from the football team not being able to play," said Jack Mandersheid, a senior on the track and field team. "There are clearly holes in this logic however, as BIG 10 football is now resuming next month, and the university passed a Title nine inspection two years ago with flying colors."
Tyler Davis, a junior on the gymnastics team, feels the university's financial savings from the elimination of these programs will not outweigh the cost that it will take on student athletes.
"They valued a $2 million gain for losing 58 athletes and programs that have continuously produced excellence in the classroom, in their sport and in the community," said Davis. "It was a stab in the back to receive the news we did with no say in what could be done to try and help the situation."