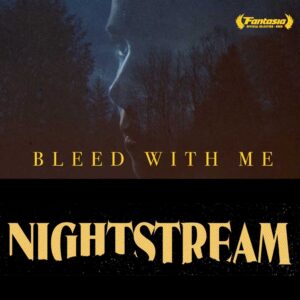 Amelia Moses was excited to have her first movie, "Bleed With Me," premiere at Fantasia Film Festival, a Montreal-based genre festival, in July. Moses and the crew, who live in Montreal, were going to reunite with the Toronto-based cast for a special celebration of their work. It took two years for the 27-year-old and her small team to complete the micro-budget horror film. She had applied not once but twice for funding through Telefilm Canada's "Talent to Watch" program for first-time feature filmmakers — denied in 2017 and accepted in 2018. After a lengthy post-production process, Moses' feature film debut was finally going to be out in the world.
Then SXSW, in Austin, cancelled on March 6. And the dominoes started toppling. Many festivals, including Cannes, cancelled. Filmmakers and festivals were left in limbo. Those that delayed or normally occupied a date later in the year spent the next few months trying to figure out how to adapt and survive in the pandemic. For most of them, that meant going online.
In late August, "Bleed With Me" eventually had its world premiere at Fantasia. It also played at Nightstream, a horror festival with a unique strategy for adapting to the online format.
Five genre festivals — Boston Underground, Brooklyn Horror, North Bend (WA), Overlook (LA), and Popcorn Frights (FL) — collaborated to create Nightstream, which took place from Oct. 8–11. The festival came together as the five teams were trying to preserve the horror festival experience for this year and beyond.
Justin Timms, the founder of Brooklyn Horror, was working out how to put together an online festival and quickly realized there was a problem: If Brooklyn Horror and other horror festivals intended to make their lineups available across the country, there would be overlap, making distributors and filmmakers seeking distribution reluctant to have their films available to the widely available for an extended time.
In deciding the regional accessibility of their lineups, festivals had to balance making it inclusive for audiences and worthwhile for filmmakers seeking distribution. Fantasia geo-blocked their program to Canada, and Nightstream geo-blocked to the U.S, so they maintained both specificity and inclusivity, encouraging films like Moses' "Bleed With Me" to play at both festivals.
Instead of competing for films and dividing up audiences as five separate festivals, Timms decided, "Why don't we try doing it all together?" He approached multiple festivals with the idea; some had been thinking along the same lines or quickly took to it. Landon Zakheim, the co-founder and co-director of Overlook, agreed that "a bunch of festivals trying to do the same thing at the same time felt weirdly, unnaturally competitive."
The initial plan was to include more than five festivals — expanding the collaboration was a good idea, in theory. But, it became clear that dividing revenue among the filmmakers, local charities, and festivals was logistically impossible. These are "labor-of-love festivals," as Zakheim put it, but splitting the money that many ways would have doomed the futures of these smaller festivals. It came down to five teams, and Nightstream had begun to take shape. The new partnership then set themselves to programming a lineup and creating social elements for the guests.
"Alone together" became the ethos of the festival. The communal experience is essential to horror and the missions of these genre festivals, so they centered that this year by creating a virtual 8-bit social hub for festivalgoers, programming interactive events, like dinners and cocktail hours with some of the biggest directors and actors in horror, and making their lineup available to the entire country.
They enticed fans and filmmakers alike with their unique take on the online festival. When Moses heard about Nightstream, she wanted in because "you have this audience of five festivals coming together, and they're trying to make it feel special and different."
Moses was happy "Bleed With Me" played at Fantasia and Nightstream, and her second feature, "Bloodthirsty," premiered at Fantastic Fest Oct. 1. But, navigating the online festival circuit this year was a strange experience, especially with her first two features premiering the same year.
She had been on the circuit before when her short film, "Undress Me," played at multiple festivals around the globe, including Fantasia, in 2017, but she had no benchmark for the feature film experience.
"You do interviews and people say that they liked these parts, or you get reviews and get a general sense that people have watched it," said Moses, "but it doesn't really feel like anyone's watched it because you weren't there."
Fantastic Fest tried to replicate the theater experience in virtually with a Chrome extension called Scener that allows audience members to chat during the screening. Moses did a live introduction for "Bloodthirsty" but declined staying for the virtual screening. "It just didn't appeal to me in that format," she said, "I didn't feel like reading people comment on the film as I'm watching it."
Even though she's completed two feature films, Moses has yet to experience an audience's reaction to her work with her own eyes and ears. "It feels like a weird limbo," said Moses, "because there hasn't been that concrete event where I can say, 'Ok, the film's done. We can just celebrate for a moment.'"
Despite the abnormal feeling of the pandemic-induced online circuit, this year has still helped Moses toward her goal of transitioning to filmmaking full-time.
When she graduated from Concordia University's film program in 2016, she wanted to make a feature as soon as possible. In four years, she directed two features that premiered this year and secured deals with an American distributor and a Canadian distributor for "Bleed With Me." (She's not involved with the "Bloodthirsty" distribution deal because she was a director-for-hire; the producers are handling that process.)
Once she's done promoting her first two films and taking a well-deserved break, it's back to making films, going to festivals and saying, "'Hello, I'm a filmmaker. I want to keep making movies.'"