COVID has impacted the film industry with delays, cancellations, and shutdowns in 2020. Still, the fall festival season went forward — with Venice Film Festival in-person, Toronto virtual and New York (NYFF) a mixture of drive-in and virtual. That means Eric Kohn, the executive editor and chief critic at IndieWire, is as busy as ever with new movies to review, early awards season buzz to monitor and productions resuming. He is also teaching a class, online and in-person, on film criticism in NYU's cinema studies department this semester.
Kohn expresses optimism in the collaborative response and resilience he's seen not just in 2020 but the last several years. He and I met via Zoom to talk about how festivals and filmmakers are adapting.
Each festival usually offers a unique experience and platform for filmmakers. Have those differences flattened somewhat because most of the fall festivals are online? Does it still matter to which festival a filmmaker takes their work?
It definitely matters. As far as I can tell, the pandemic hasn't changed the paradigm of the festival hierarchy. It's pretty clear that they're all using the resources at their disposal to try to remain relevant.
If you look around, you see who has a footprint: the local festivals that can engage with their local communities are the ones that can lift up a smaller film that usually can't stand out from the noise, and the big ones, whether it's Sundance, Cannes or Berlin, are still powerful brands.
How are the regional, niche festivals coping with the financial aspect of going online or not?
Not well for the most part would be my overall assessment because they're all losing money. Ultimately, the goal of a film organization that puts on a film festival is serve a local audience — they're not turning a profit usually.
Probably what you're going to see a lot of is people consolidating their resources. The Seattle International Film Festival is run by a year-round non-profit that had about 40 people and went down to a staff of three. But it didn't go away!
How are other groups responding?
It's a lot of mobilizing and joining forces going on right now. There's an online festival called Nightstream that's going to be focused on horror films. It's the result of efforts by several festivals that were cancelled or postponed this year because none of them had the resources or capabilities to continue. For a lot of festivals that rely on a community, they're figuring out ways to identify mutual concerns and work together. So, that part of it is encouraging.
Since the bigger festivals have pared-down lineups this year, are smaller-budget, rookie filmmakers getting a bigger spotlight because they make it in those lineups?
If a film is in that pared-down lineup, then absolutely. Bigger movies are in limbo now. For the smaller movies, it was always harder to get noticed, so might as well press ahead.
What are some smaller films that are getting more attention?
If you look at the Toronto selection, a lot of those 50 films are smaller. There was a documentary called "76 Days" about the coronavirus in Wuhan made by three filmmakers. In normal times, it might have been harder to get people to see it, but it seems to have been one of the better-received documentaries at the festival because it wasn't competing with the tent-pole docs.
There are some films in the NYFF, like "The Inheritance," which is a low-budget, feature debut from a young filmmaker [Ephraim Asili], that will probably get more of an audience than it normally would get because it's available to people all over the country and there's only so many new movies being talked about.
Are those smaller movies getting distribution deals right now?
Yeah! Companies, like IFC, Magnolia, Sony Pictures Classics and even A24, are buying stuff. Even companies that don't have a big profile, like Gunpowder & Sky and Gravitas Ventures, are making a lot of acquisitions lately because they have a strong VOD presence. I haven't seen the numbers, but the current situation has probably been beneficial for companies on that scale.
And I think that's partly fueled by the fact that filmmakers are perhaps less obsessed with making deals in which a theatrical release is part of their contract because they know that it's not realistic and they just want to get the movie out.
And how are those filmmakers networking and interacting with others at festivals that have gone virtual?
To me, what's valuable about being at a festival is that it really does feel like you're on the frontlines, but you can't do that right now.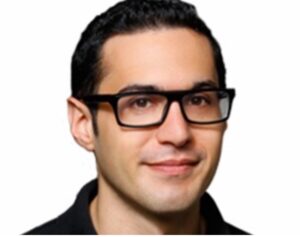 In late May, the Cannes market created this speed dating thing online to help people meet and get their job done. It's not the same thing, but people recognize that networking is a key part of the process, so we're seeing some measure of mobilization efforts to retain what you can right now.
How are filmmakers finding collaborators without being able to meet in person?
A lot of the time when filmmakers are writing, casting actors or meeting potential collaborators, they're not in the same place. Even prior to everything that happened this year, they were connecting via Skype or whatever to meet for the first time. The challenge now is trying to get everybody together in a safe and responsible way to make stuff.
What does a smaller production look like during a pandemic?
It's an insurance risk because if someone gets sick, you could lose money and not finish the movie. But at the same time, there are a lot of big studio projects that, because of that risk, are choosing not to go forward or pushing to next year. Smaller projects can take the risk because of their size.
A whole range of stuff that was made this year completely off-the-radar or with very minimal resources because that's how they could do it. Some of those projects are going to work in the context in which they were made (stories about people wearing masks and social distancing). But some don't have to be. Netflix just bought this movie call "Malcom & Marie" with John David Washington and Zendaya, and it's just the two of them; it's a pretty low-budget project.
It's seemed like a pretty bleak year for film, but a lot of what you've said has been reassuring.
If you spend time looking at what artists do with film, there are so many that don't have the luxury of big platforms putting them out into the world, so that side of the business has survived for decades never having an easy time getting noticed. If anything, that makes it better equipped to survive whatever new challenges lie ahead. I'm pretty confident that this whole idea that movies are being imperiled is a bit misleading. Putting up a projector and throwing an image on the wall is an experience that people are always going to be attracted to on some level, and even if it's a smaller scale, it's still going to have tremendous cultural value.
This interview has been edited for length and clarity.