The world's largest public art event is back in New York City and, as always, it's brought cows along with it. This year's post-Covid return of the annual CowParade fundraiser showcases 78 fiberglass cow sculptures.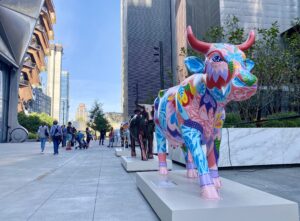 Scattered across all five boroughs from August 18 through September 30, 2021, the cows represent a slew of artists, companies and celebrities, from fashion designer Zac Posen to Moulin Rouge! The Musical. At the end of their month-long public spotlight, each cow will be sold to the highest online bidder. All proceeds will go to to New York-based charity organization God's Love We Deliver.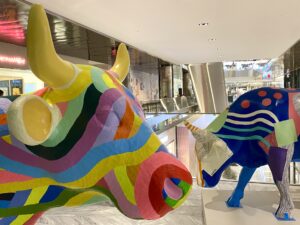 Over the course of 22 years, CowParade has raised over $30 million for charity across 80 cities worldwide. A combined total of 5,000 cows have been created for the event, a daunting number in comparison to this year's 78.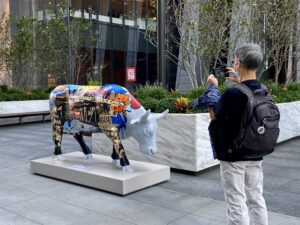 In past years, a cow count of 500 was hardly unusual, but in a post-pandemic New York that didn't exactly welcome the cows the last time they were here, the event was scaled down and now claims to be focused on higher quality art.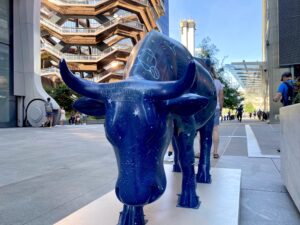 You can bid on a cow at Heritage Auctions if you'd like, but you better act fast. The bidding may have just started, but cows are already surpassing the $10,000 mark.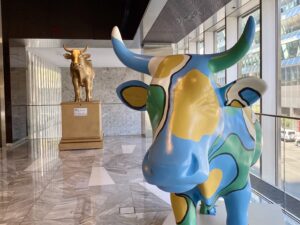 Click here to "Meet the Cows" of CowParade 2021.