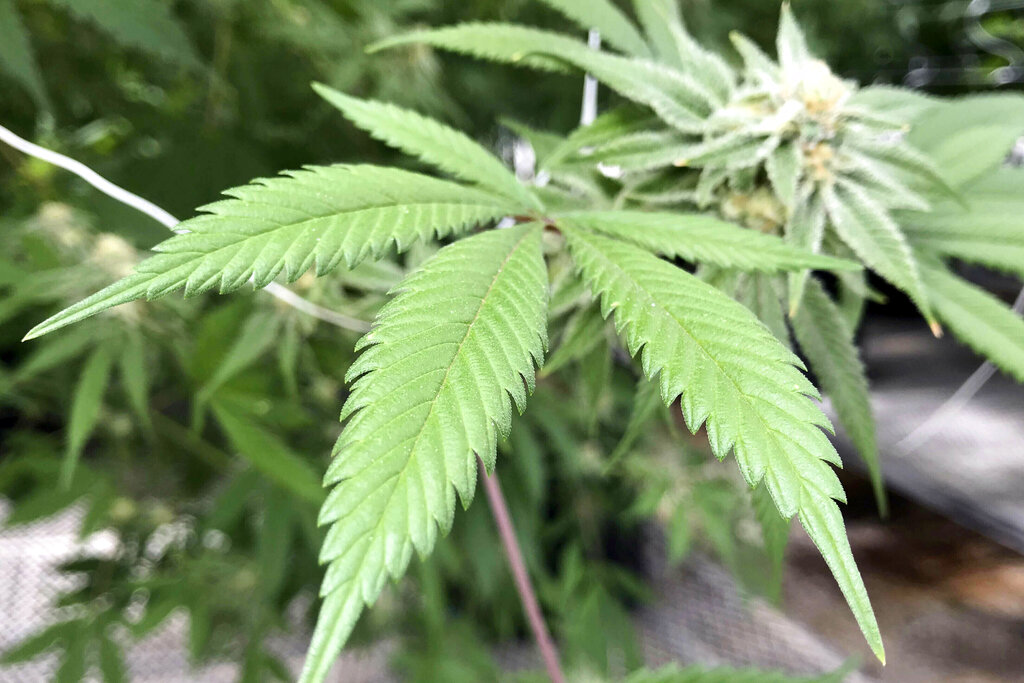 New York officials have yet to roll out fresh regulations now that the state has joined more than a dozen others that have legalized marijuana and cannabis to help boost revenue.
Andrew Rosner, the co-founder of HR Botanicals, a small farm located in Sullivan county New York that grows a species of marijuana known as cannabis sativa, or hemp, says he's unclear whether HR Botanicals will join the recreational industry just yet with few details released by government officials on how the industry will work in New York.
"There's still a lot that needs to be revealed by the state of New York in terms of regulations," said Rosner.  "I think for a lot of folks there's many considerations and there's not enough necessarily clear answers."
Such details are critical for business owners who are concerned over possible restrictions and costs of expansion into a $4.2 billion recreational market, which experts only anticipate to grow further.  Though the bill originally collapsed in 2019 over disagreements on how to regulate the industry and revenue outcomes, legislators finalized a bill at the end of April that was later signed by New York Governor Andrew Cuomo.
New York University professor Mitchell Moss, an urban policy and planning specialist, believes this will be a win for the state as it avoids losing revenue to neighboring states like New Jersey.
"We are going to develop a whole industry of how we convey cannabis and its products," said Moss.  "Why should New York send its consumers of marijuana to New Jersey when it is more intelligent to have it here in New York?"
But some businesses argue there are multiple barriers to entry, like capital requirements which determine the amount necessary to finance an expansion into the adult-use industry in relation to the expected revenue.
"What we are doing right now we can do at a small scale for a small cost, the investment capital is much greater in adult use," said Rosner.  "You need to consider whether your internal capacities and the relationships you have will allow you to expand your operation in the adult use industry."
Rosner said there are a number of factors he's considering before deciding whether he will apply for a business license to grow for recreational purposes.
"For example, what is the size of the grow allowed under different business licenses?" said Rosner. "You have to sit down and figure out the possibility of revenues before you decide what you want to pursue in terms of licensing."
The only information available regarding the legislation is that it will allow those 21 or older to smoke marijuana and decriminalize its possession of up to three ounces.  A 13% sales tax will be imposed on all cannabis sales. And retail licenses created by the Office of Cannabis Management will be distributed to cannabis delivery businesses and marijuana dispensaries.
Businesses are not the only ones hesitant of the new legislation as concerns grow across the nation over states legalizing the recreational use of marijuana.
Scott Chipman, the vice president of Americans Against Legalizing Marijuana, says this will have a devastating effect on the public.
"It sends the wrong message by saying marijuana is fine because we are making tax money.  The social cost will be dramatically higher than the tax revenue," said Chipman, which is projected to be $350 million.  "What is the cost of addiction?  What is the cost of loss of IQ?  What is the cost of suicide?  What is the cost of a car crash?  They never measure these costs because the state has a stake in the success of their legalization."
Dr. Susan Weiss, Director of the Division of Extramural Research at the National Institute on Drug Abuse, says that experts are still evaluating the changing impact of marijuana policies on rates of use and addiction.
"There are reasons to be concerned about increased use of cannabis," said Dr. Weiss. "It will be important to study the effects of legalization in New York and in other states on addiction and other outcomes (e.g., academic achievement, driving accidents, incidence of psychotic disorders) to determine whether there are ways of implementing it that could minimize the potential harms."
But regardless of critics and hesitant businesses, the cannabis industry has proven to be the future of New York's market as nearly 60% of voters favor the bill, according to a March Siena College poll.
"There is already widespread use of cannabis," said Moss.  "This is going to make it something which people don't have to be fearful of.  It is going to change how the acquisition of it occurs and certainly it is going to make it more pervasive."