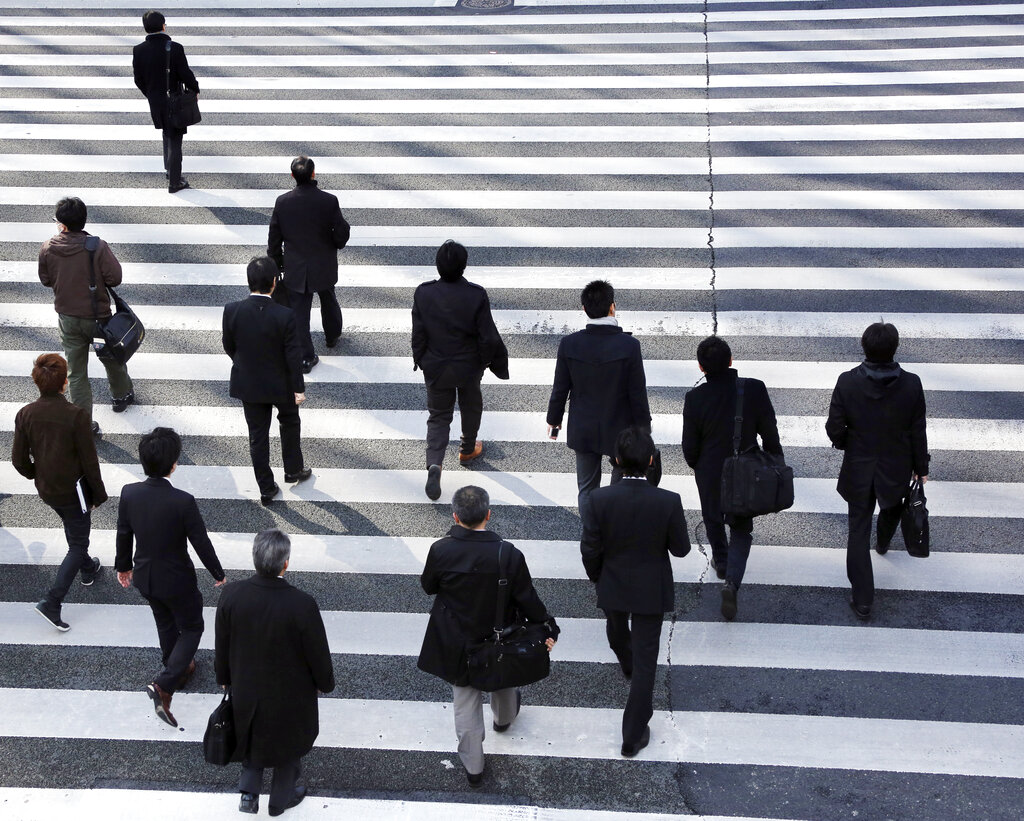 We are obsessed with the hustle. We glorify the grinders and the go-getters; those who work 70-hour weeks, pull all-nighters, have 4 a.m. wake-up times, and manage to run a side business all the while.
There's a troubling phenomenon in our schools and workplaces right now that worships unhealthy behaviors supposedly linked to success. It is contagious. It is permeating. It is toxic — and it is commonly known as hustle culture.
"Hustle culture can elicit personal growth, but it more often than not elicits paralysis, pain and loss," Dr. Kimberly Mercer, a clinical psychologist in Colorado, explains. "It erodes people's sense of hope and optimism."
In short, hustle culture is the collective desire we as a society feel to over-work. Hustle culture maintains that the more effort, hours, and dedication you put in, the more success you will reach.
But it comes at a cost, taking a physical and mental toll.
When the body is under stress, it releases a hormone known as cortisol. If the stressors are moderate and there is downtime between stressors, the cortisol can dissipate, resulting in a healthy method of increasing motivation with arousal, says Dr. Lisa Cobourn, a psychiatrist at the University of Arizona.
However, if it's continuous without sufficient downtime in between, there can be significant health impacts, including inflammation, obesity, depression, anxiety, high blood pressure, and even heart disease as a result of too much cortisol, Dr. Mercer described.
For over the past year, college students have been exhibiting signs of burnout.
"This semester in particular, I am tired. I have been sick five times so far because I'm so stressed out. It's always going, going, going." said Zajae Lee, a junior at Xavier University. "I have four different businesses on top of pursuing my education to become a surgeon, because at the end of the day, money makes the world go around."
Hustle culture is one-way quick trip burnout, leaving you worse off than when you started. Yet, it has become the standard for measuring productivity and performance.
Most of the time, there is no correlation between the two. A recent study by John Pencavel at Stanford University found that working more than 50-hours a week actually decreases productivity and suppresses creativity.
Dr. Mercer wishes that more companies in the United States would explore questions of 'How can we make our workers happier and healthier?'
"Happy and healthy workers are going to be more efficient and more productive," she believes.
Hustle culture is also harmful to those who do choose a positive work-life environment because those in charge tend to be clouded by toxic expectations that society puts in place. If you aren't working overtime or chasing the next best opportunity, you are deemed undedicated and unmotivated.
Kemper Warren, a human rights lawyer in DC logging in 60-hour weeks, has noticed this throughout her career.
"Corporations and institutions do not take into consideration the lives of employees outside the workspace and their mental health," she said. "They expect far too much."
Covid-19 has exasperated those negative aspects. During a pandemic where many are forced to stay home, it is easier than ever for work-life to seep into personal life. Your laptop is on the counter while you make your lunch. Your boss texts you at any time of the day. You take Zoom meetings from your bed. There are no real breaks anymore because everything bleeds together, and you are always accessible.
Some, however, are taking advantage of the extra time to learn a new hobby or tackle more. Rita Piumetti and her best friend, who are two mothers living in Arizona, have become obsessed with puzzles, completing more than 40 throughout the pandemic.
Meanwhile, others are struggling to make it to the end of their seemingly endless day, tired and exhausted.
"I'm finding it hard just to get the basics done I can't even fathom taking on something new," Sophia Corridan, a sophomore at Arizona State University, said.
That's why Dr. Cobourn emphasizes the importance to find enough time to prioritize self-care outside of the demands of work and school, like a healthy eating habit, exercise, sleep, and social connections at a minimum.
Dr. Mercer agrees and also recommends a mindfulness practice, which cultivates learning how to be fully present.
"Set aside time for a break, and be intentional around doing that," she says.
It also means learning how to set boundaries.
"It's okay to turn on 'do not disturb', it's okay to take a lunch break, it's okay to take a vacation," Warren explains.