Parks in New York City are slowly becoming revitalized due to billions of dollars of nongovernmental funding after more than five decades of deep cuts to the city's parks budget. But experts warn that such efforts to privatize much needed green spaces in the city often lead to an unequal distribution of resources tilted toward wealthier neighborhoods. 
Since the 1970s, the city's park budget has been cut by two-thirds, falling from 1.5% to 0.5% despite the massive growth of the city's budget, which has risen to $98.5 billion in fiscal 2023 from $30.9 billion more than three decades earlier. 
To make up for the precipitous decline in funding, New Yorkers began forming private organizations, like the Battery Park Conservancy or Friends of the Highline, to raise money for their local parks. But while affluent neighborhoods have the wealth and tax base to offset the city's budget cuts, parks in lower income neighborhoods can't maintain green spaces with the minimal public funding they have.  
"There's this kind of inequality," said Jon Ritter, historian and professor of Urban Design and Architecture at New York University. "Neighborhoods that are wealthy can command those resources, whether privately or publicly." 
All public parks are funded as part of the city's overall budget with funds allocated to the Parks and Recreation Department. Before his election, Democratic Mayor Eric Adams expressed support for allocating 1% of the city's budget to parks, which would be about $1 billion. But his fiscal 2023 budget proposal only pencils in less than half of his campaign pledge standing at $495 million to parks. That represents a $63 million cut from his predecessor Bill De Blasio's 2021 budget. 
According to Adam Ganser, executive director of New Yorkers for Parks, Adams's actions are part of an ongoing pattern. 
"Mayor after mayor has elected to not increase investment in city parks," he said. "The only new parks that get built of any size are done so where there is private investment to spur that development." 
A massive string of private investment in parks from residents and non-profit organizations began a few decades before the turn of the century. In the 1970s, as the country recovered from World War II, a nationwide suburban movement pushed middle and upper class people out of New York City's tax districts and into the suburbs. The remaining population couldn't afford to pay into the tax base, resulting in huge cuts to the parks budget.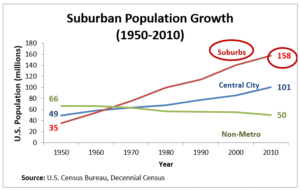 In order to supplement this lost revenue, park conservancies, which are non-profit organizations often organized by local residents or corporate executives, appeared. The Central Park Conservancy is an example of this type of private and philanthropic investment. Founded in 1980, the Central Park Conservancy invests almost $78 million annually in the park's upkeep. 
"Essentially Central Park becomes a kind of gem in the crown of the city," Ritter said.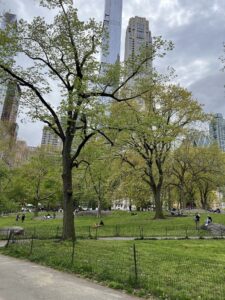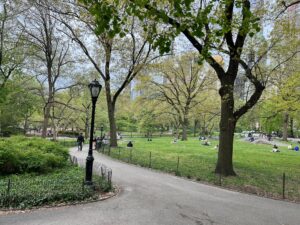 Parks are still defining spaces of the city's landscape, as they offer New Yorkers an escape from the concrete jungle, a need that was highlighted during  the COVID-19 pandemic. 
According to a study published by the National Library of Medicine, survey participants "considered urban green spaces to be very or extremely important for their health" during the pandemic. But the study also demonstrated that these health benefits have "disproportionate effects," as parks across the city are generally in worse condition in lower income areas that are commonly occupied by marginalized groups. 
Private parks investment "exacerbates an inequity that is entirely within the control of the city," said Ganser, who blames the city's budgeting decisions for the inequity. 
The city has taken the increase in private funding as an excuse to make more cuts and ignore the need for investment in lower income neighborhoods, especially in parts of Brooklyn and the Bronx, experts argue.
"The city has so much more money than the private sector ever will," he said. "It really boils down to whether the city is going to take a lead on this or not."
Experts argue that while park developments of any kind – whether private or public – are beneficial to the city, the government should be responsible for investing in New York's green spaces. 
"You really want the city to be the entity that is building and maintaining parks," Ganser said. "They are best equipped to do that at scale rather than having to privately fundraise."