At 6-2, Venezuelan pitcher Jesus Gomez has the swagger that has become the trademark of many of today's Latino ballplayers. His closely trimmed goatee goes perfectly with his closely trimmed fade, and the gold chain around his neck adds to the picture of a man that would not seem out of place alongside fellow countrymen and Major League Baseball standouts Ronald Acuña Jr., Fernando Tatis Jr. and Pedro Martinez.
In 2019, he was a 16-year-old and sitting at 89 miles an hour on his fastball, with a curveball and changeup to complement it. He signed with an independent academy with the hopes of being one of the many  teenagers in his home country to sign with a big league team.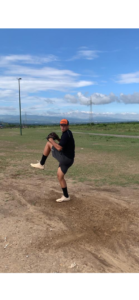 Three years later, Gomez is still living in Venezuela. He never got signed to a major league organization despite playing in an era during which more Venezuelans are reaching the major leagues than ever before.
This dichotomy defines modern baseball in Venezuela. The players are getting better, the country is better represented in the best league in the world. But in that hunt to improve, many lives are left behind.
"Everyone in the academies, and the scouts, and the agents, they are all friends, and they are looking to make money off of you," Gomez said. "Baseball here is no longer a sport. Everyone is looking to do business. They see us as if we were racehorses."
Why a new system?
Since the 2013 contested election of Nicolas Maduro to the Venezuelan presidency, and the protests and crackdown on those protests, the baseball landscape has changed radically in Venezuela.
A system that once allowed MLB academies to dominate has been dismantled. Just four MLB academies remain, almost entirely due to political upheaval and a worsening economic situation. This has dramatically changed the way baseball is handled in Venezuela as a business, for both the academies and the players.
"A lot of teams had a presence there, and since we all pulled out, there are more agents now that have academies and are representing players. That didn't exist before," said Oneri Fleita, an international scouting supervisor for the Philadelphia Phillies who has been working in baseball since the 1990s.
Fleita has seen MLB grow in Venezuela over the last 30 years, and he thinks this new system is the most effective so far. 
"Before they came from the hometown they probably would go and show to the teams where they lived," he added. "Now the 'buscones' (agents who seek out talent to sign and present to MLB teams) take them further, they take them to other places to prepare them and then they present them to all 30 clubs."
The Dream of Major League Baseball
Gomez's story as a player in this new and effective system, however, is of someone who was left behind by it. He started like any baseball player – with big dreams and the heart to work at them.
"It's kind of what we all dream about, playing baseball in the majors," said Gomez.
"When I was little I was competing in national tournaments, working hard, until it came time to sign with an academy when I was 13."
He ended up playing with seven independent academies throughout his youth career, and by 2019 he was able to sign with MLB teams, and in came the offers. 
Between 2019 and 2020, the Phillies, Colorado Rockies, Oakland Athletics and Minnesota Twins all made offers for the young pitcher. With that many teams interested, Gomez was confident he was would sign with one of the major league organizations. 
"The first was for me and another player. It was $9,500 each, and (the academy) rejected it," Gomez said. "Then another offer followed, and they rejected that one, too. That one was just for me." 
Then the pandemic happened, and practices became very limited. He practiced whenever he could, wherever he could. 
The Rockies then made what would become the last major league offer for Gomez – $10,000 for three players, including him. It also was rejected.
Baseball in Venezuela is pure business. These academies do not just reject offers for the sake of rejecting offers. If players sign the first contract offered to them, they might end up in a deal that is less than they are worth. 
"Sometimes (the teams) want to get a player for less than he deserves despite his good performances," explains Laura Gonzalez, an executive at the Modo Scouting Academy in Naiguata. "When it's not enough money, the academy rejects the offer." 
For years there has been an outcry over MLB's perpetual underpayment of young Latin players. The eye-popping numbers they are offered make many players want to sign straight away, where many flounder in the minor leagues, making below minimum wage. The North American Congress on Latin America (NACLA) wrote about the exploitation as far back as 2007, including a lawsuit in 2014. 
And even though many of the international signees end up exploited, many do end up making it. Houston Astros pitcher Cristian Javier was originally signed for just $10,000, and legendary New York Yankees closer Mariano Rivera was signed for just $2,500.
But not Gomez. These were his only chances to make it. To him, the agents and buscones who run Venezuelan baseball only care about one thing—money.
"Even when they say that they want to look out for ballplayers, they are lying," Gomez said. "They will always want more and more, they will always put themselves first, without thinking of the ballplayer."
Gomez believes players are not valued as they should be. With the commodification of baseball, it has become more than just a sport in poor Venezuelan communities. It is the only hope of getting out of the economic situation.
"They tell us we are worth more in the U.S. That's great, but we aren't in the U.S., and we aren't getting any of that money," he said.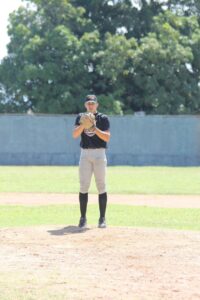 Pinning all your hopes on a lottery ticket
The political and economic situation in Venezuela has worsened considerably over the past two decades. An economic downturn has seen poverty levels reach as high as 94.5% in the past three years, according to Reuters, forcing families to pin their hopes on the lottery ticket that is professional baseball, even as the opportunities lessen.
"You see it at the youngest level, now more than ever. [You hear] moms saying 'That's the one that is going to take us out,'" said Gonzalez. "I do the same. If I have a son, and he can hit a ball, I'm sending him to an academy, not to school." 
The decline of education in Venezuela is also reflecting the phenomenon. According to a study conducted by the Universidad Cateólica Andrés Bello, in 2013, 40% of men between the ages of 18-24 were enrolled in an academic institution. In 2021 that was just 15%. 
The economic situation in the country has made education not a viable path out of poverty, and at the same time when these kids are leaving school behind, their chances to make the major leagues diminish significantly.
"If these kids aren't signed by 18 or 19 years old, it's incredibly hard [to get signed]," Gonzalez said. "They end up playing in small leagues, looking for an opportunity, until finally they throw in the towel."
What comes after 'no'?
Today, Gomez plays in an independent league in the town of Barquisimeto still hoping to make it. His family tried to get him to go to university again, but for him that just wasn't viable. He says he was born to play baseball, and he knows his best chance was probably gone.
"I spent around five months depressed," Gomez said.  "What happened wasn't my fault, it wasn't because I didn't have the ability. It was because other people wanted more money. But I never thought 'I'm going to quit baseball over this."
This societal push has in some ways benefited baseball teams. Fleita explained the number of Venezuelan baseball players signed continues to increase, and this new system has helped teams find better players in more obscure places, as the players are often brought to them.
"It used to be that you brought the kids to your academy, you kept them for a few weeks and got to know them," he said. "The new rules really don't allow that. We've been really reliant on the agents investing their money in their players and bringing them to us," he added. "If you look at the numbers, Venezuela has been producing more and more major leaguers every year."
The stats back up Fleita, This past season, 24 Venezuelan players debuted in MLB. That is up from 12 in 2021, and it's the most ever in a single season.
The new academy-centric system has been more effective than any before. Despite consistently worsening economic and political situations, it has managed to produce major league talent at an unprecedented degree. The academies have also managed to shield players from potentially exploitative contracts, preventing them from signing deals that might look enticing in the moment, but might undersell them in the long run.
The system has also left many players behind. Gomez is just one example. Maybe he would've been exploited if he signed one of those contracts. Maybe he would've made the majors. He says he simply didn't get the opportunity to see which way his career would have gone.
"I don't want to complain, because I know everything happens for a reason," Gomez said. "But now, everything in the sport has become a business."