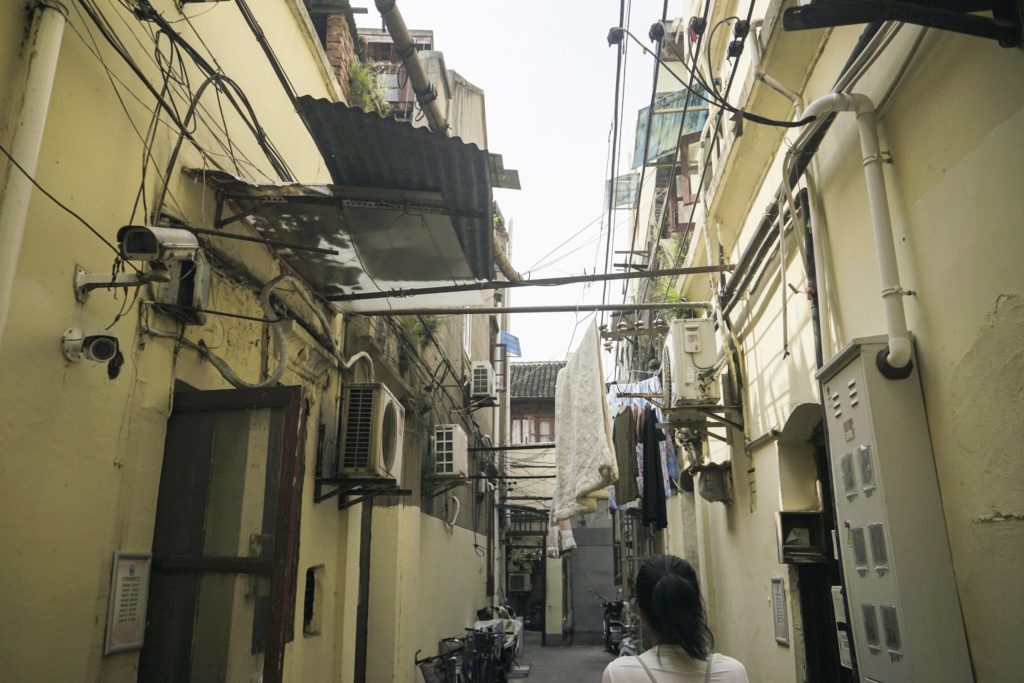 Longtang is a public alleyway or a series of interconnected lanes found in traditional neighborhoods in Shanghai. Just like any other urban metropolis, Shanghai tells a tale of two cities. Even in some of its most expensive housing districts such as Nanjing East Road and Laoximen, there remain Longtang dwellers living in poor conditions and cramped spaces, which are in sharp contrast to gleaming high-rise luxury apartments just streets away.
These Longtangs are lacking in basic facilities such as indoor plumbing, heating and insulation. Often there are no toilets, so residents have to empty their own waste bowls. Urbanization has led to the demolishing of many such Longtangs because real estate developers buy places which have commercial value to be redeveloped. Many former residents are happy to receive cash handouts to leave their dilapidated dwellings and move into modern buildings. Those who remain because their Longtangs were not chosen to be redeveloped are unhappy with the current state of affairs.
Though, not all are complaining. Some people are content with just how things are. Others are calling for more cultural preservation instead of blind demolishing of these historical sites. Most of these Longtangs are nearly a century old, dating back to the 1920s and '30s. These photographs provide a glimpse into the multi-faceted characters who make up Shanghai's Longtangs.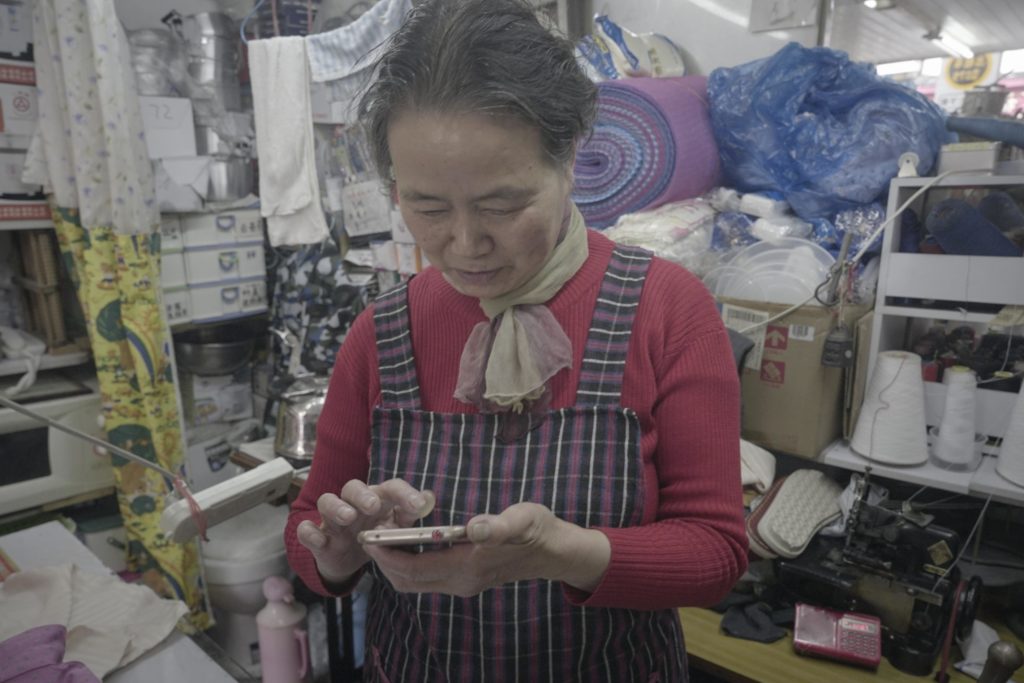 Shopkeeper Mdm Zhang, 78, has been living in Shanghai for the past 50 years. "I told my grandson that in the past during natural disasters, we had to starve. He told me, impossible! He doesn't believe me." The bathroom area at the back of her store is hidden from sight with a modest piece of cloth.
Zhang says she runs the store because she is retired and has nothing else to do. Despite being a senior, she climbs a ladder to reach her bedroom which is located right above her store.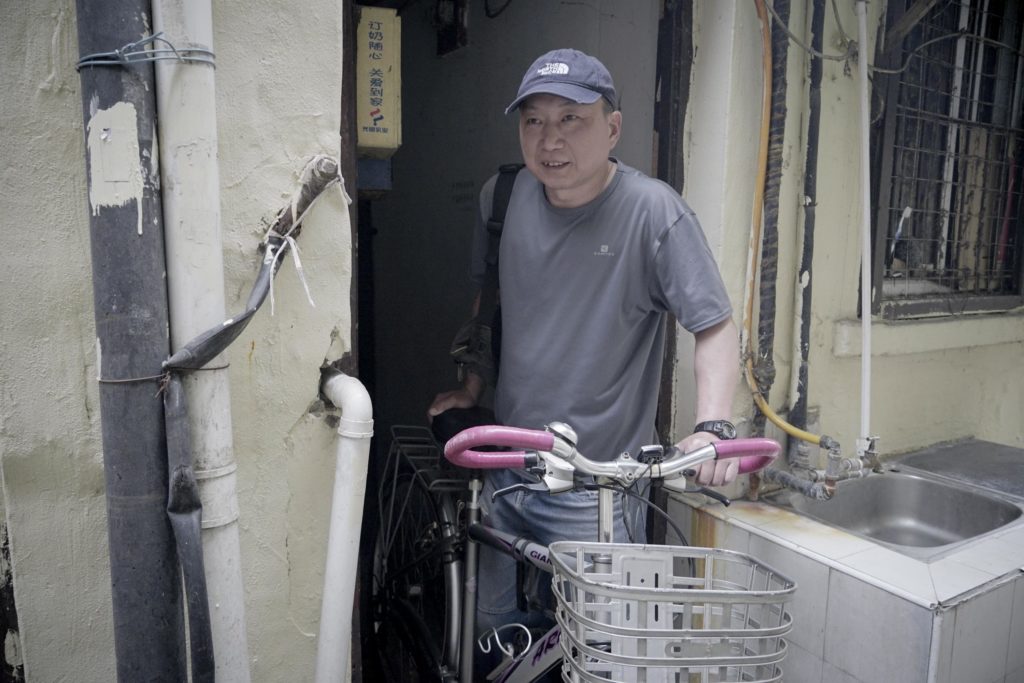 "You will be horrified by how bad the conditions are here," Mr. Chen said and continued, "There is no toilet, we have to empty out the waste bowls… I wish to move out, but I have to listen to fate."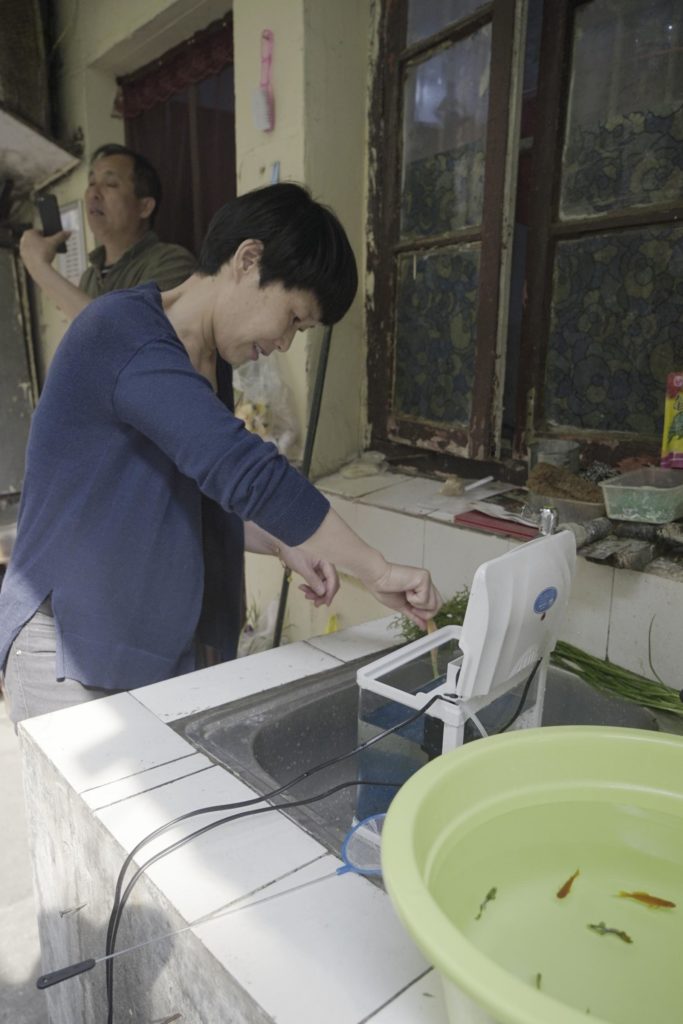 Mrs. Xue has been a resident in this Longtang for 25 years. While the transportation is convenient, she complains that the space is getting too crowded. "This place is too small now that my daughter, 24, is older. I hope it gets torn down."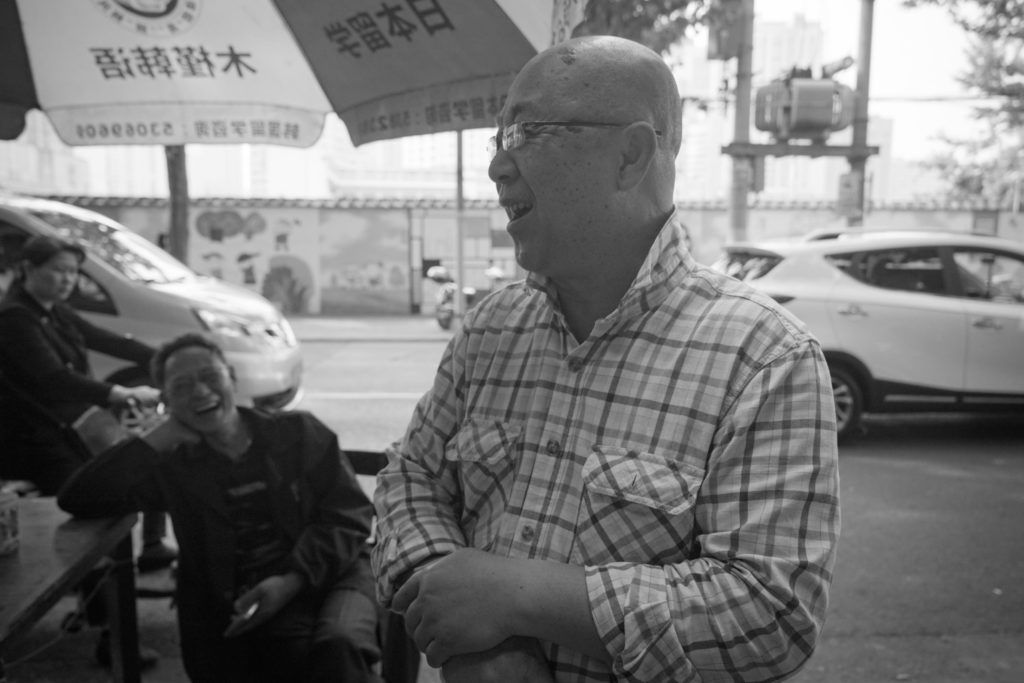 Mr. Chen is a bachelor enjoying his retirement life. "I have no kids because I have no space to make babies!" His wicked sense of humor disguises his despair at his circumstance. "Who doesn't want to live in a better house? Of course I want to move into a high-rise," he said, echoing the thoughts of many residents who wish for their current houses to be demolished.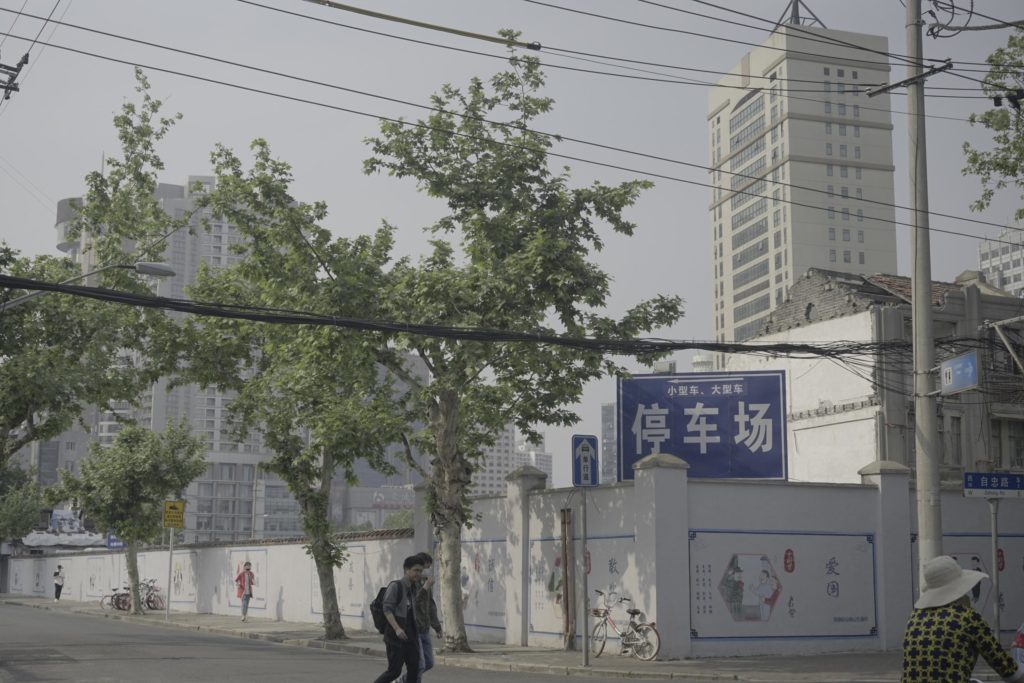 A Longtang which is cordoned off and being demolished right opposite Mr. Chen's residence. The original residents have moved out of this estate.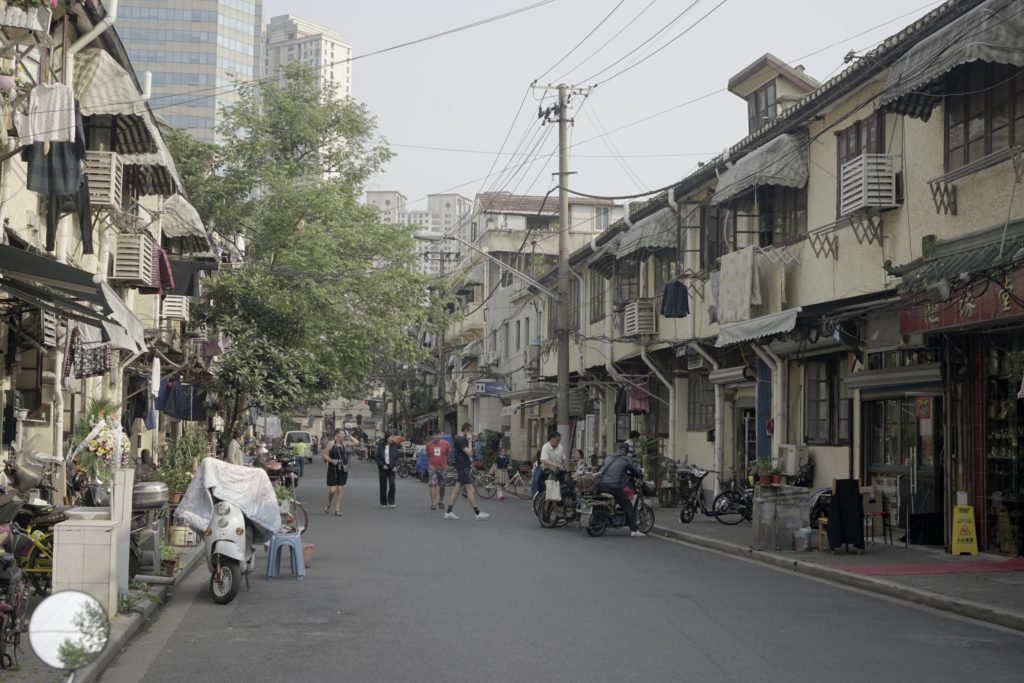 This is a newly-renovated Longtang with newer and improved facilities. It has wide, spacious streets and even public toilets. Tourists armed with cameras stroll around here frequently.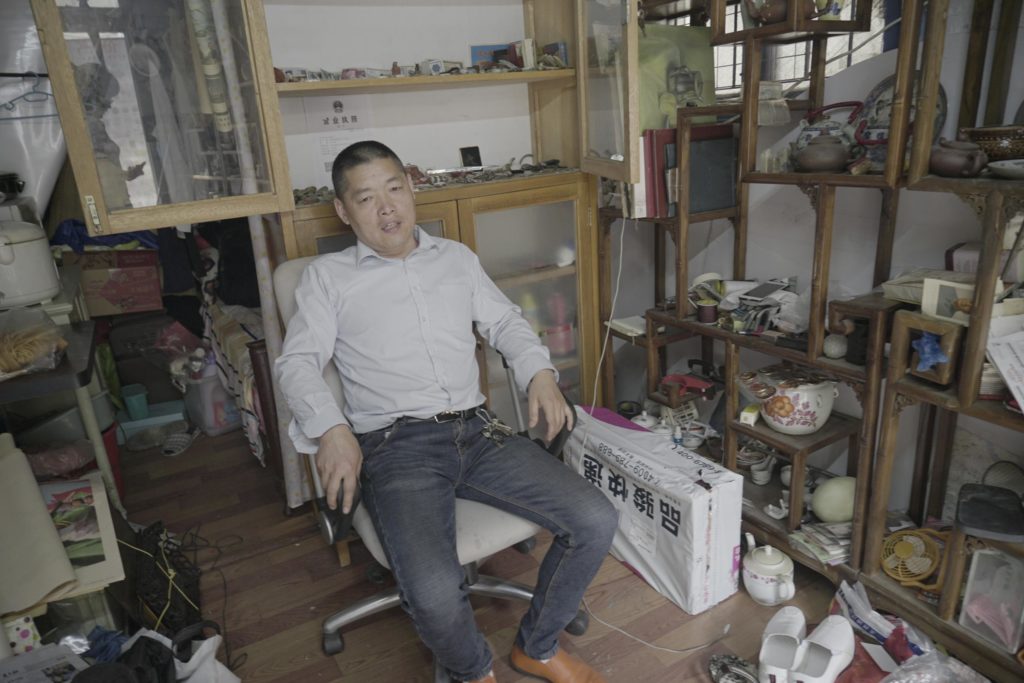 "I like living here, I like the freedom," said an antiques collector and trader who has spent 30 years in Shanghai.
"I only collect the finest of the finest."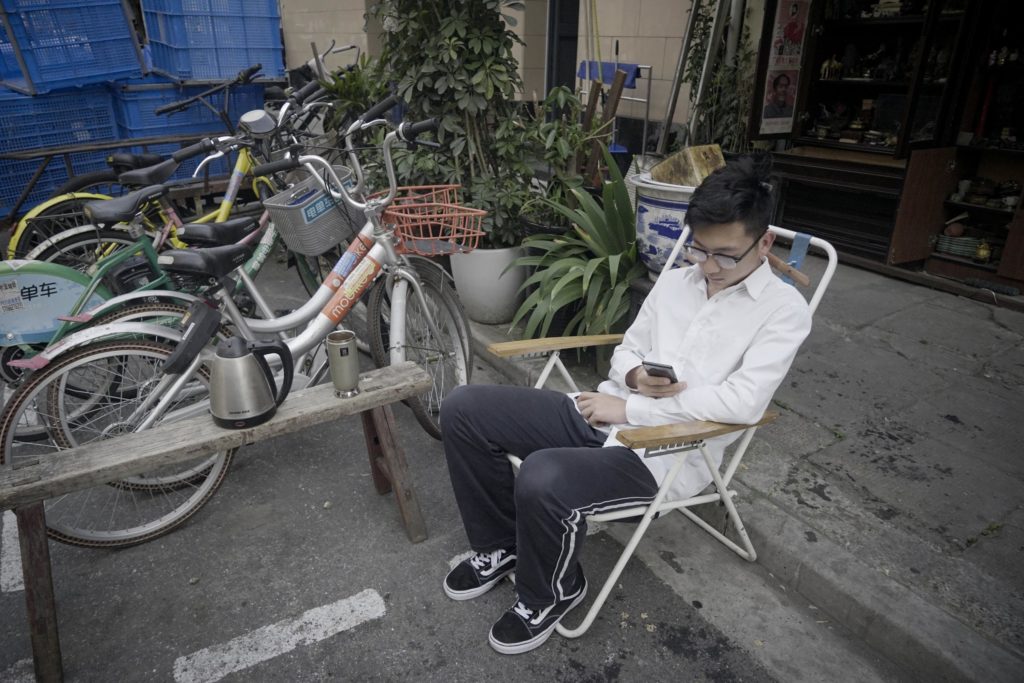 Born and raised in this Longtang, the young man is a university student studying film editing. "I like living here, there is nothing bad about living here. When I graduate, I will take over my father's stores here."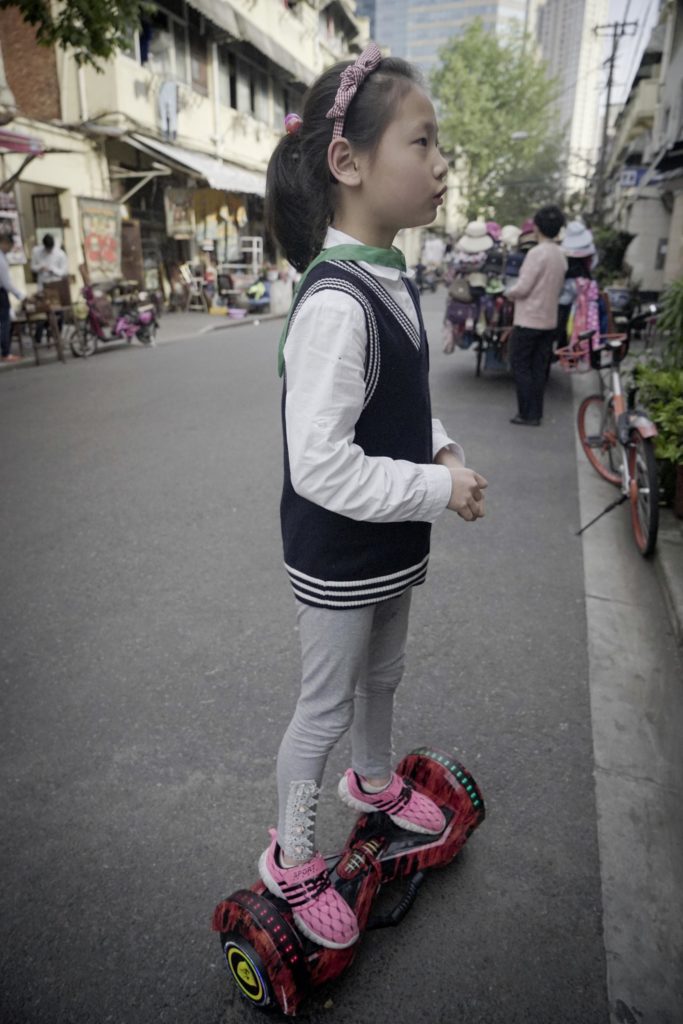 "I like all my classes at school. My hobby is running. I like everything about this place, in particular my family," said a girl on the scooter.
Reference sources:
https://www.scmp.com/lifestyle/article/2144013/development-destroys-old-shanghai-residents-win-payouts-lose-neighbourhood