British milliner Julia Knox looks at her to-do list on Sunday, October 15. The hat maker owns and operates East Village Hats on East Seventh and First Avenue, where she handmakes hats for women and men on premises. Customers can pick up a pre-made hat or have one custom made. "About 40 percent of customers will get them custom," Knox said.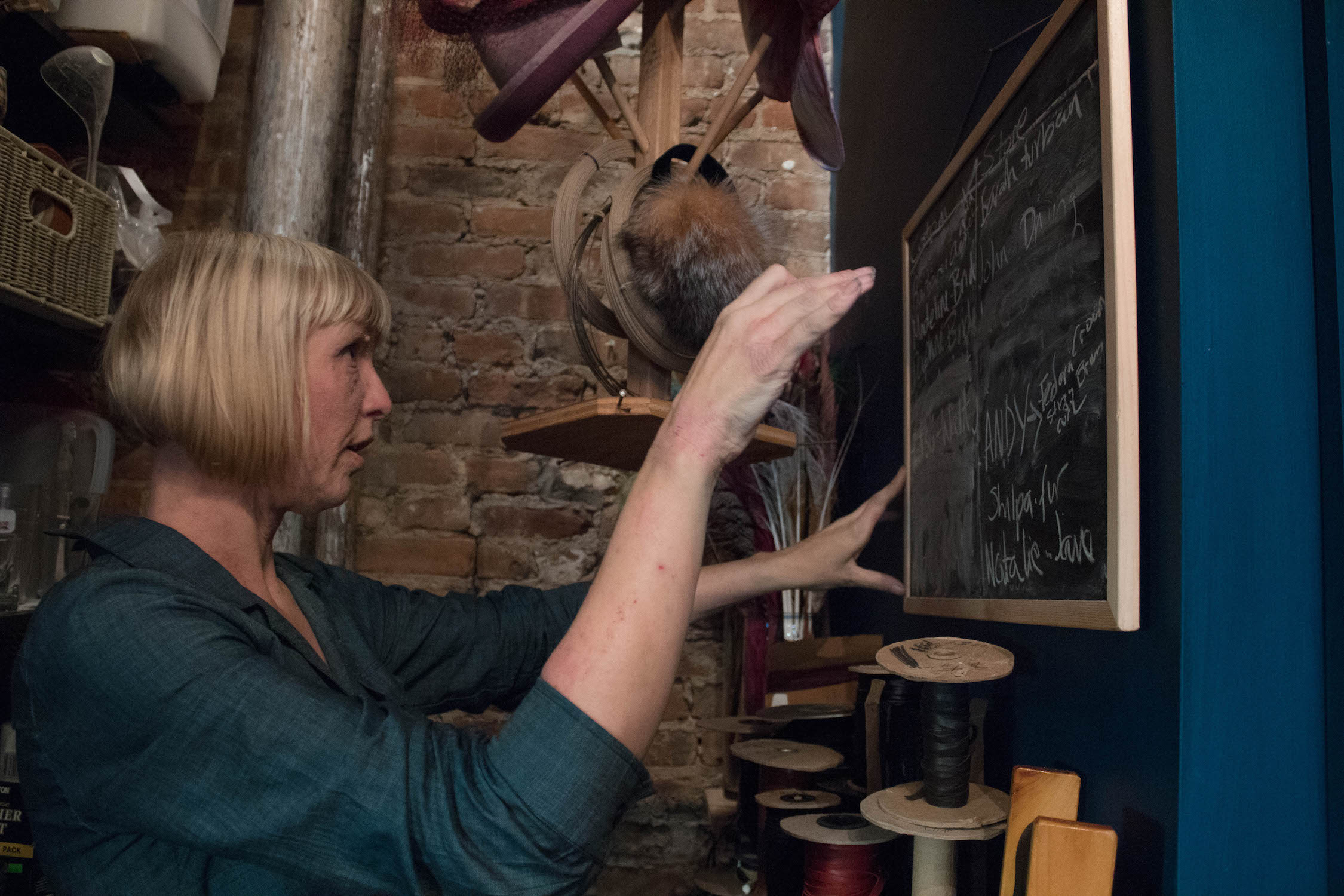 At East Village Hats, headwear from straw hats to fascinators (or headpieces) to felt fedoras line the walls and the shelves. Knox, who was trained in millinery at the Fashion Institute of Technology, makes most of the hats in the store. She prefers to make casual hats, instead of the fancier statement pieces popular in her home country of England.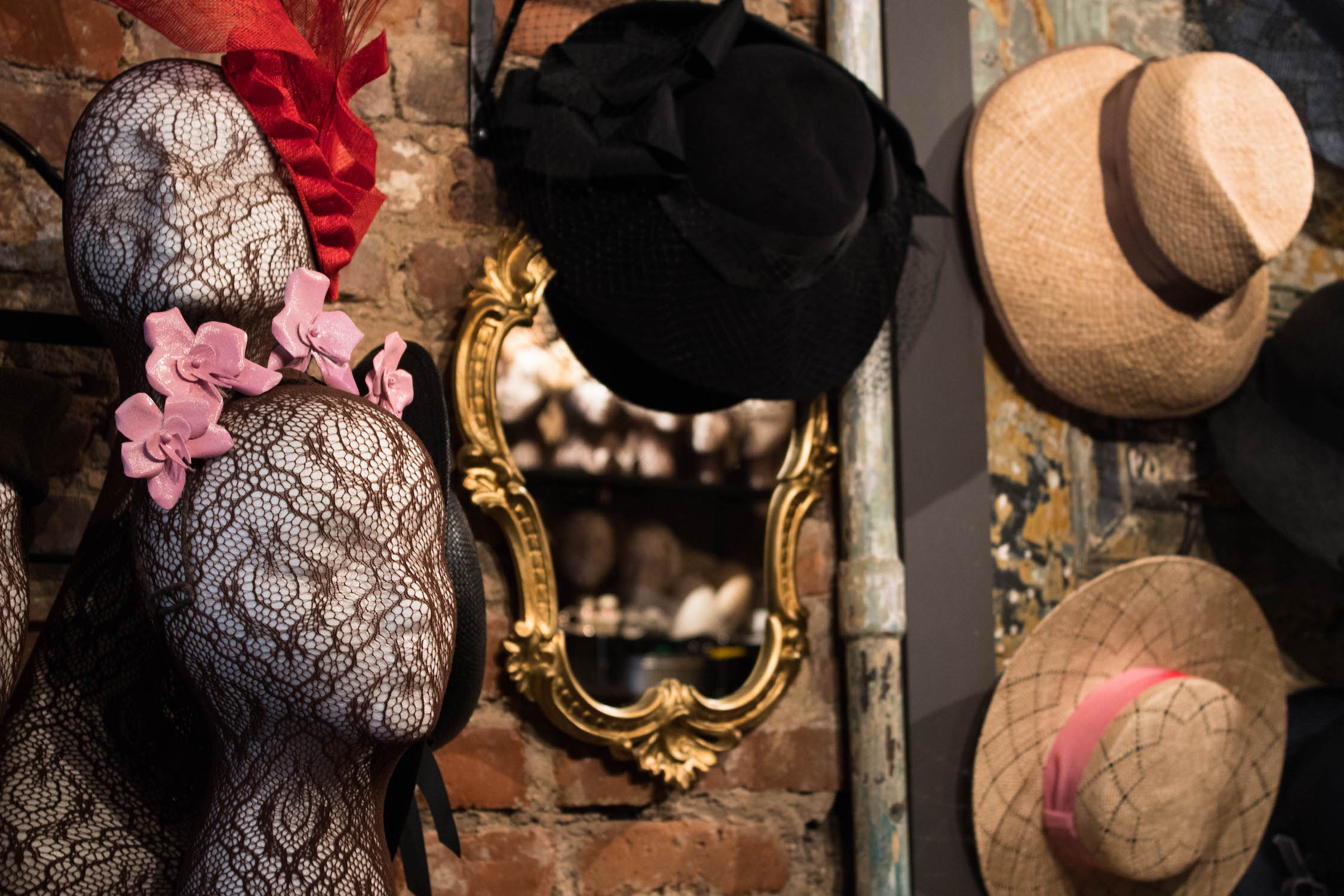 Knox sews in a ribbon to what will become a felt porkpie hat using a sewing machine from the late 1800s. Felt is Knox's favorite material to work with due to its versatility and flexibility. "Felt is really easy to work with, it's really sculptural, it holds its shape, whereas straw is more fragile, you've got limits," Knox said.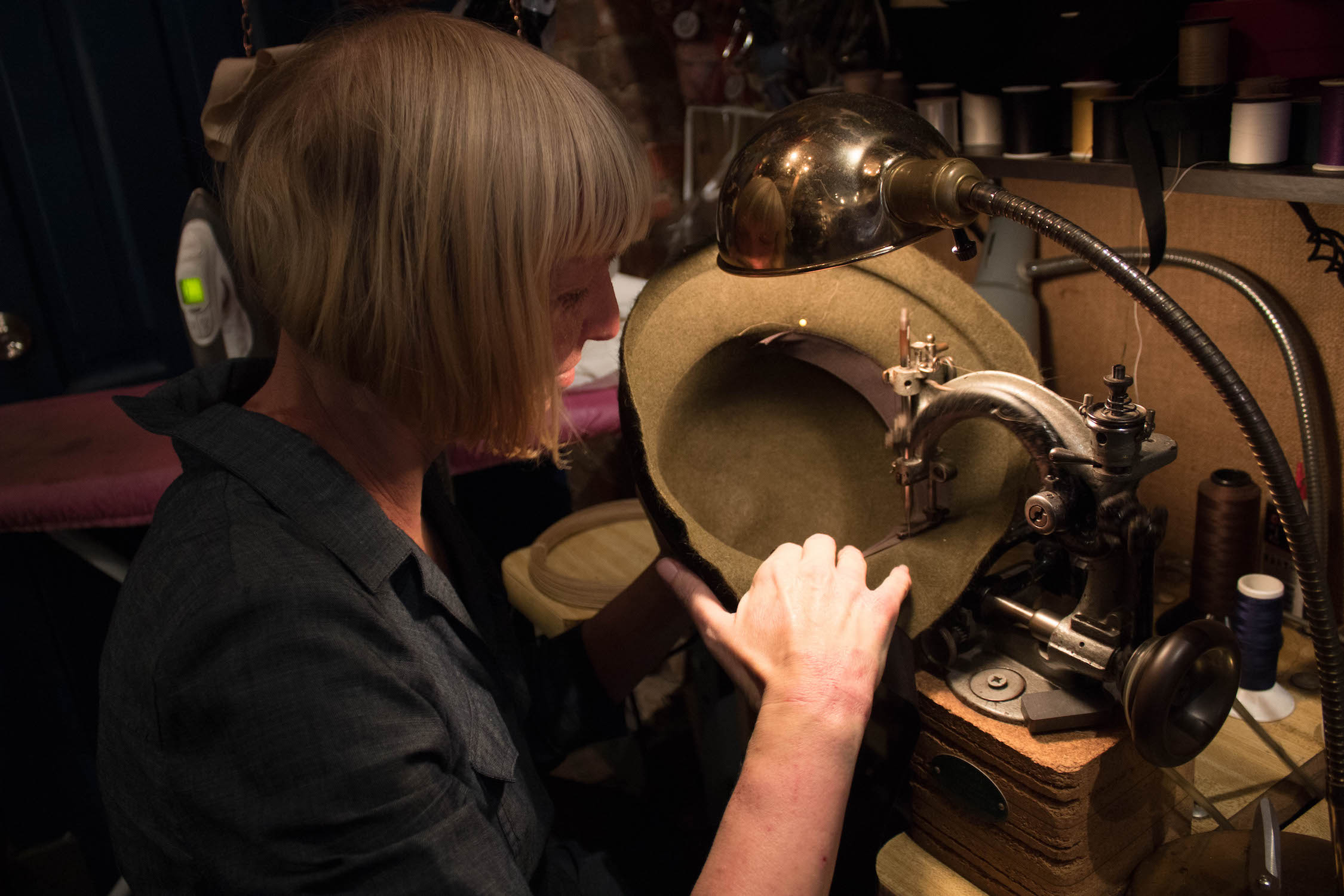 Knox takes a blowtorch to a felt fedora in order to create a distressed look that she says is in fashion. The heat creates a light discoloration to the dark blue felt and ribbon, making it look as if the material was bleached.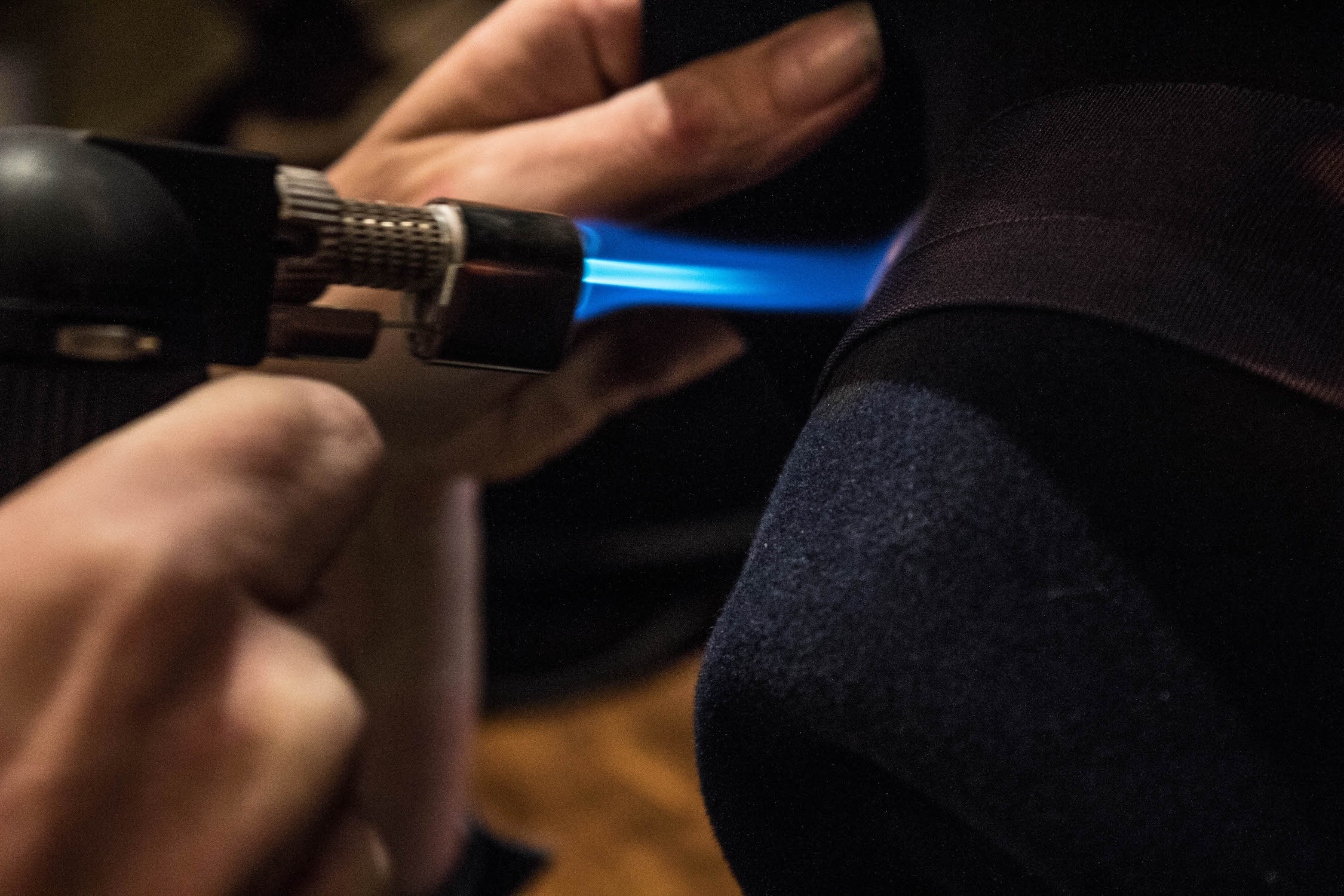 After working for a few hours, Knox stops at nearby taqueria for a burrito. East Village Hats, which was known as Barbara Feinman Millinery before Knox took over and renamed and relocated the shop just down the street, has been an East Village staple since 1998.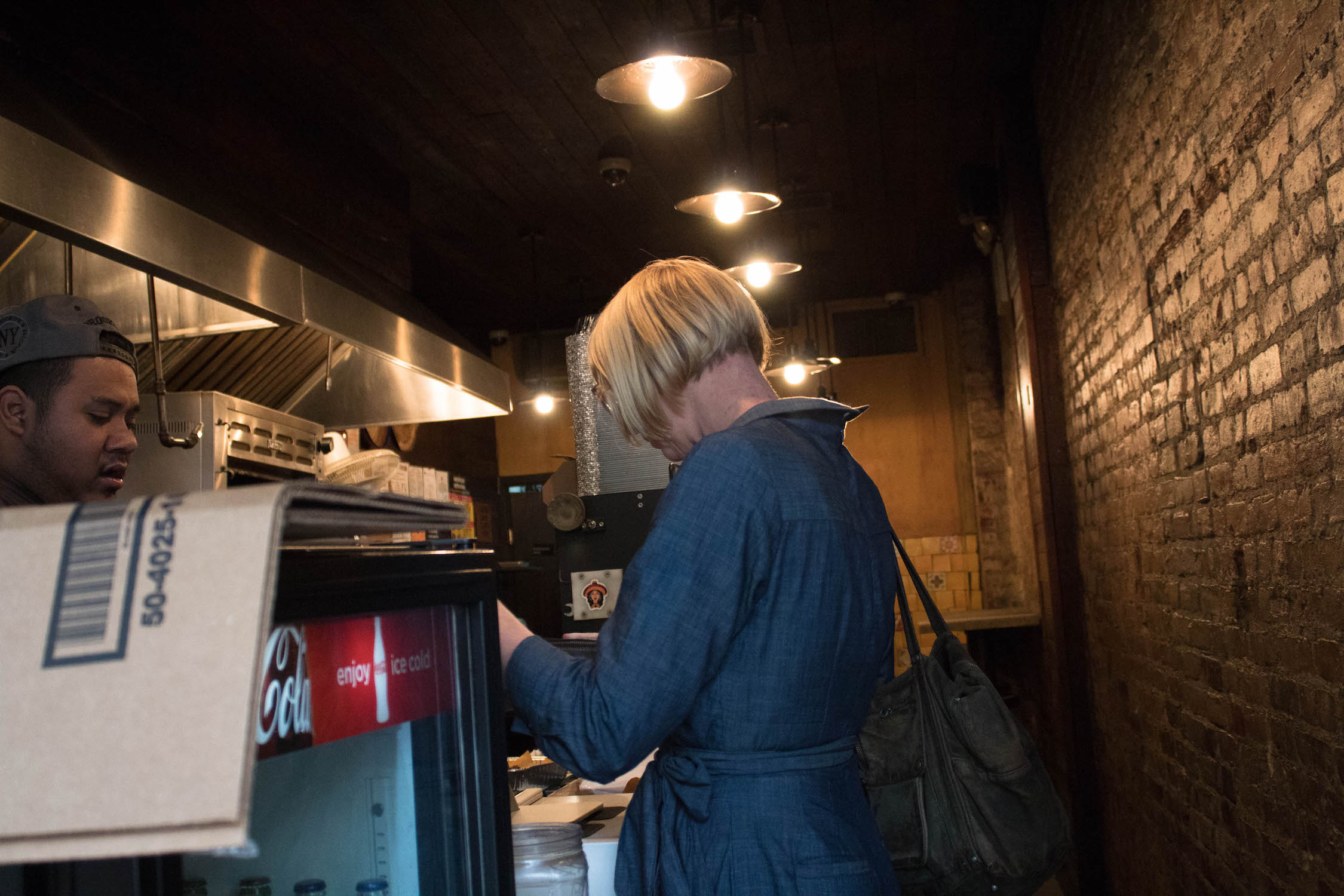 Leaning on a stack of Panama straw hats, Knox talks to a customer about the merits and history of Panamanian straw. Throughout the day, a steady stream of people wander in, attracted to the hats in the window, and wander out without buying anything. But Knox welcomes regulars with open arms as well, offering up hats she thinks they'd like and chatting easily.