With the presidential election less than a week away, Gen Z voters are urging one another to 'Settle for Biden' and avoid third-party voting despite disagreeing with some of the Democratic Party's platform and policies.
While former Vice President Joe Biden, the Democratic presidential nominee, may not be their first choice, Gen Z voters have intentionally avoided backing third-party candidates to prevent handing a second term win to President Donald Trump during an election where policy related to the climate crisis, abortion, COVID-19, and systemic inequality are at stake.
"It's so ingrained within American politics that if you aren't running as a Democrat or Republican there's no way you can win the majority vote," said Mikayla Hubbard, a political science student at UC Berkeley, as she shared her experience in her decision to vote for Biden. "I didn't think I'd be voting for Biden in my first presidential election, but I've come to terms with the fact that I'm going to be voting for him. There are other people on the ballot but voting for anyone else is essentially a vote for Trump."
Fears surrounding third-party voters came up in the last 2016 election after Senator Bernie Sanders urged his supporters to back Hilary Clinton after becoming the Democratic nominee for president.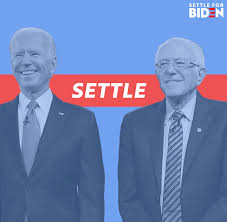 Third party voters have historically determined the course of presidential elections in the past. In 2000, former President George W. Bush won the presidential election after he swept all 29 of Florida's Electoral College votes away from Al Gore, then President Bill Clinton's vice president. Gore lost Florida to Bush by a mere 543 votes as Green Party candidate Ralph Nader swept up more than 97,000 votes, throwing into question the impact third-party voters can have on election outcomes.
Christopher Devine, assistant professor of political science at University of Dayton, said third-party voters were polled immediately after the 2000 election and approximately half of Nader's voters stated they would have chosen Gore in a two-man race.
"We call them third parties, much like we call other countries third world countries because, like them, they just don't have much backing, they don't have a lot of financial support, they're not well populated," said Andrew Crocker, a political science instructor at Ozarks Technical Community College in an interview with Ozarks First. "By voting for the party you love over the party you like, you are mathematically helping the party that you absolutely don't like."
By 'Settling for Biden' and the Democratic Party in the upcoming election, Gen Z voters are able to combat a vote for the Republican Party and make the most out of theirs.
"The current state of our political system does not allow for a third-party to rise. I'm loosely identifying with the Democratic Party because they're going to take less of my rights away," said Elina Rodriguez, an NYU political science student. "But we're getting people like [New York Representative Alexandria Ocasio-Cortez] in office, and I'm hoping that's a sign."
Some American college students lament the two-party system but left with no choice have chosen to integrate themselves with the Democratic Party to push for more progressive policies from within.
"You see these people (…) like Ed Markey who beat a Kennedy (…) and they cosponsor the Green New Deal, which is a huge turning point for progressives, and you have to be hopeful," said Theo Black, an economics student at MIT.
Incumbent Senator Ed Markey's prevail over Joe Kennedy III, a member of the Kennedy political dynasty, marked the first time a member of the family lost in a race for Congress in Massachusetts. Gen Z voters were excited over Markey's triumph as many were rooting for politicians invested in intersectionality.
Seeing politicians like Ocasio-Cortez and Markey, who fight for issues like the climate crisis, healthcare, systemic inequality, and abortion, all of which has either been restricted or neglected during Trump's presidency has left many to believe the party is susceptible to change and worth integrating with, according to Gen Z voters.
But the fate of the US isn't just up to those in office, say young voters.
"Everyone has their own power to do something, and what we can do right now is go out and vote," said Rodriguez.