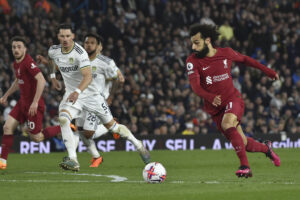 "When you win, you're English. When you lose, you're Black."
Activist Ahmed Ali tweeted this in November 2021 after England lost to Italy — during a contentious game that ended in a tie, followed by a decisive 3-2 penalty shootout — in the 2020 European Championship. 
England's loss was followed by an onslaught of racial abuse from fans, targeted at three of England's Black players.
Although the United States and the United Kingdom have a comparable racial makeup, there are stark differences when it comes to the treatment of players of color by fans of American soccer teams and the treatment of players of color by fans of English soccer teams.
As of June 2022, the United Kingdom reported over half a million migrants entering the country that year alone. This is more than previous years and part of a pattern of increasing migration seen in the U.K. since 1994. There are an estimated 9.6 million immigrants in the U.K.. England specifically sees the most migrants from India, Poland, and Pakistan. This percentage of immigrants in the country's population is comparable to that of the United States. Yet, there are not as many racist and xenophobic attacks on players in American soccer and the attacks that do happen are not voiced in the same way.
"One thing that I've learned, especially from living abroad in the past years and having to fit in in different cultures and kind of assimilate into different cultures, is that in the U.S., we're continuing to make progress every single day," said Tyler Adams to People Magazine. Adams is an American soccer player currently playing for Leeds United in the English Premier League.
Racism and xenophobia in English soccer continue to dominate the broader European conversation about racist abuse from soccer fans. This became extra clear during the 2022 World Cup, with racial abuse specifically targeted at players of color or players or immigrant descent whenever a country's team lost. Similar problems are seen in France, Germany, and across international soccer teams.
WHAT IS BEING DONE?
The Premier League, the highest level of men's English soccer, launched an anti-racism campaign in 2019 called 'No Room for Racism'. This campaign aims to educate the League's audience, provide resources to report instances of racist abuse, as well as partner with organizations with similar goals. The campaign outlines six key initiatives — Action Against Racism, Embedding Equality, Executive Pathways, Coaching Pathways, Player and Match Official Pathways and Supporting Communities.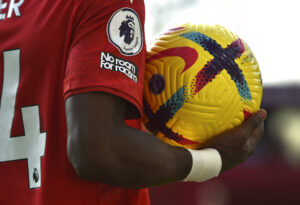 The Premier League recently announced  that players will take a knee before their games from February 11 to February 19 2023 as part of this campaign. In August 2021, the league club captains voted to only allow taking the knee in organized and significant moments, such as the matches immediately following the World Cup.
U.S. Soccer has a similar campaign titled "United Against Racism" in which they actively repealed a former policy requiring players to stand for the national anthem. Now, players may choose to kneel when they please. U.S. Soccer has also stated they have made the decision to leave it up to their players "to determine how they can best use their platforms" to combat all forms of discrimination. 
IS IT ENOUGH?
While the Premier League is making strides to combat discrimination against their players, many fans believe they should be doing more.
"I don't think they are [doing enough]. If anything the abuse has increased," said Rahul Katariya, 37, a British soccer fan from London. "Social media is playing a bigger role, players are getting abused a lot online, but the Premier League is not doing enough to educate the general public. "
Social media has been the main source of these racist attacks, with fans or supporters of opposing teams directly messaging players racial slurs, accusations, and threats. 
"Player A has a bad game, 'fans' then viciously attack them on social media," explains Sammy Mncwabe, CNN Sports Journalist based in London. Mcnwabe has been reporting on racism in English soccer since January 2022. "Widespread condemnation follows from clubs, anti discrimination orgs, the leagues etc, and next week it all happens again and once again social media companies vow to take action," she said. 
Kick It Out, an England based anti-discrimination organization, has partnered with the Premier League and collects annual reports from soccer fans and players on instances of discrimination. According to their 2021-2022, reports of racism accounted for 54% of all discrimination reports. Of those, 43% were fan-on-player abuse, the most common type they account for. 
Although the majority of discrimination in English soccer concerns fan-on-player interactions, relations can get hostile between fans in the crowd as well.
"I have witnessed racism in matches, mainly from the away fans, but occasionally from the home fans too," said Katariya. "I tend to sit away from away fans for the fear of racist abuse."
While the Premier League and its partner organizations are advocating for awareness and denouncing racism towards their players, they are doing little in terms of action.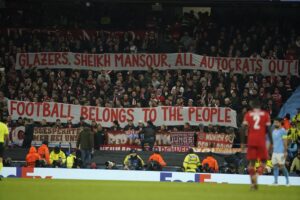 "I still think the Premier League is not doing enough to break down barriers in the league, the campaigns are mainly light-touch soft-messaging," said Stephen Matthews, 62, a business executive and avid soccer fan based in London. He added, "This needs to change."
However, the Premier League's efforts have not been in vain. The League reported in 2023 that their Coach Equality, Diversity and Inclusion (EDI) initiative — which aims to bring people from underrepresented backgrounds into the field of professional sports coaching — has seen significant successes. Of the 46 participants in this program, 36 of them are now full-time employees of the Premier League. This group includes female professionals as well as professionals from Black, Asian, or Mixed Race backgrounds.  
WHY DOES IT MATTER?
The issue of racism in athletics exists across different countries and in different sports — from youth leagues to professional ones. 
Dr. Brandon Brown, a clinical associate professor of Sport Management at New York University, calls the issue of racism in sports "multi-fold," claiming the issue stems from the fact that athletics is a medium where so many people from different backgrounds can come together in a common place. 
"Racism in sport — professional or otherwise — prohibits the idea of sport being all inclusive. In turn, this may deter people from playing sports in the first place," said Brown. "Second, and as it relates to racism in professional sport, racism is particularly bad because professional sport is in a "fishbowl" so to speak, where it's seen by millions, and the actions that are seen, good or bad, are often emulated by the youth."  
In theory, international soccer fosters global cooperation, camaraderie and entertainment. Yet, none of these ideas can truly exist with blatant discrimination running rampant throughout the English Premier League, the most watched league in the world. A diverse English population, made up of millions of immigrants, deserves to enjoy athletics and see a reflection of themselves represented in their favorite teams without fear of racist xenophobic attacks. 
As Raven Smith, an English writer for Vogue, puts it: "The only way England wins now is if it can stamp out this racism."