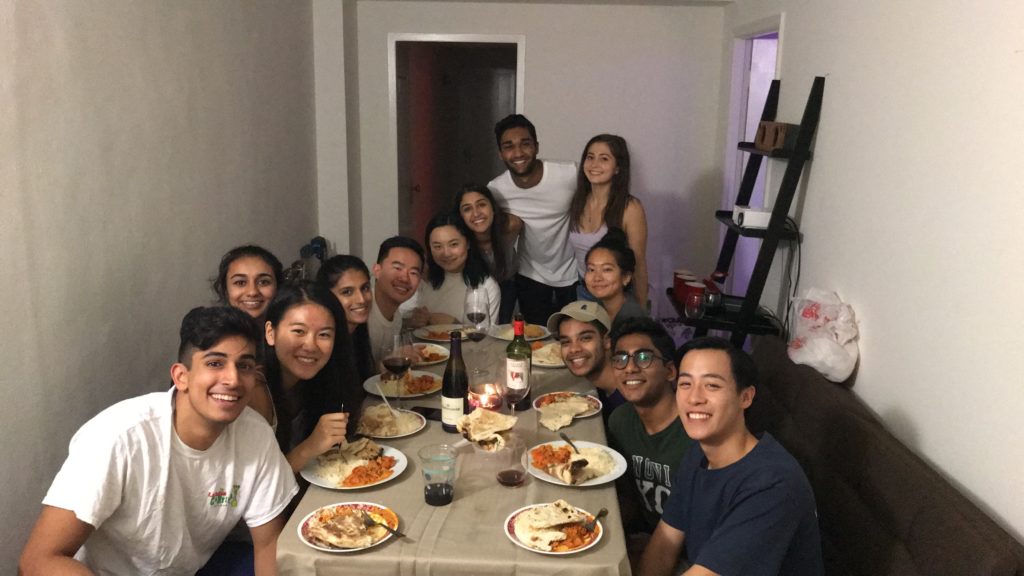 TableFest, a new app described by its co-creator as the "Airbnb for food," seeks to tap into the sharing economy while avoiding regulation that has plagued similar companies.
The app, which launched on Oct. 4, was designed by New York University junior Gyan Kandhari and his brother Amar Kandhari, and allows users to book "dining experiences" at hosts' homes in New York City.
Kandhari said that his company takes a unique approach to avoid the legal challenges that similar companies have faced. "A lot of startups like EatWith and Feastly are facing red tape regulations due to the fact that theirs is solely a come-and-eat service," he said. "It's the experience part that we're charging for, and in that way we can totally negate the red tape."
"It's gonna be not only food, but socializing, and being able to listen to authentic music," he said.
Kandhari was inspired to create the app because he missed eating home-cooked meals while at college. He said he began working with developers in Pakistan to create the app while studying abroad at NYU Prague last semester, using $20,000 provided by his brother. The app launched on the Apple App Store six months later.
Kandhari said he is now focusing on marketing the app to both customers and hosts. "We're really trying to source the highest quality hosts we can."
Patricia Williams, the executive chef at Smoked Jazz and Supper Club on Manhattan's Upper West Side, said she decided to become a host on the app after Kandhari invited her to test it out. "Gyan found me, and I enjoyed our conversation. He's interested in promoting his app, and I really liked that," she said.
Williams said she has been running a home-dining business for the past six years and regularly hosts meals for paying customers. "I'm trying to promote this because I want to be able to open up my dinners to more people," she said.
Carol Ann Ransaw, a private chef and host on the app, said, "It seems like an easy way to connect with people."
"People like to have parties, but they don't want to prepare everything. This is the best of both worlds," Ransaw said.