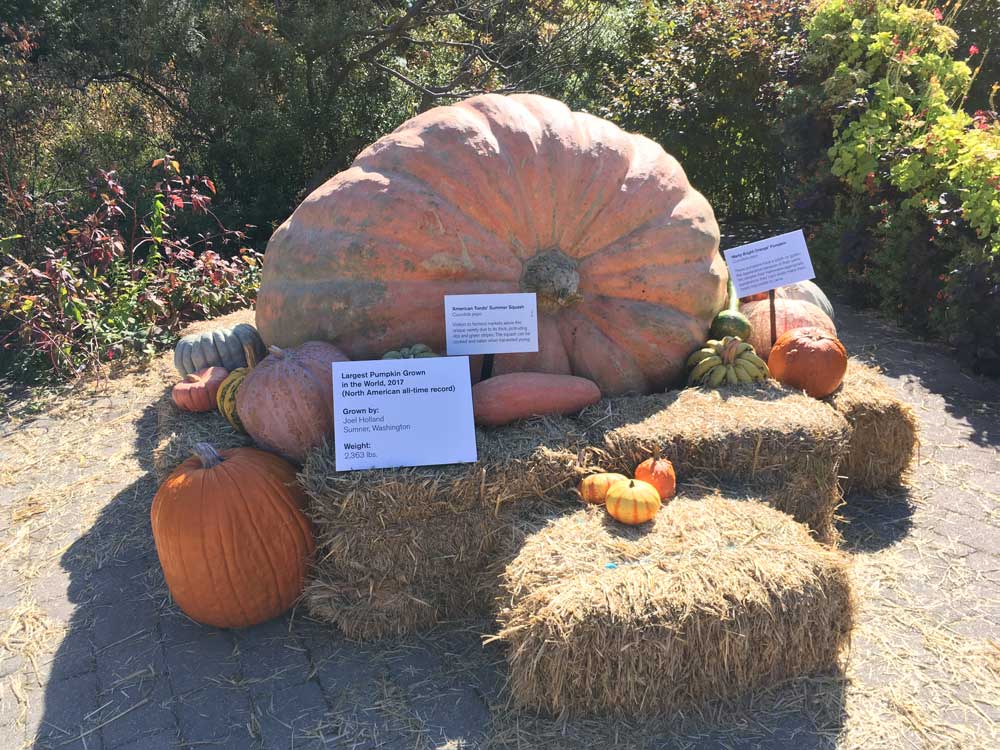 When Joel Holland started growing pumpkins, it was meant to be just a fun activity with his children. Thirty-five years later, Joel holds the record for the heaviest pumpkin ever grown in North America, at 2,363 pounds.
Holland came to New York City from his home in Sumner, Wash. last weekend, along with other giant pumpkin growers, to showcase his pumpkin at the New York Botanical Garden.
The botanical garden's annual Giant Pumpkin Weekend featured giant pumpkins, squash and gourds from around the world last Saturday and Sunday.
On display was Holland's pumpkin. It is heaviest in the world this year, and the heaviest pumpkin ever grown in North America, said Gayle Snible, the botanical garden's public relations director. The event also featured the longest gourd grown in the United States, at 143.75 inches and the heaviest squash in the world, weighing 2,118 pounds.
Holland, a retired firefighter, grew his record-breaking pumpkin at his home in Washington. A former long distance runner and National Senior Games swimmer, he said, "It's about doing your best to be the best at whatever sport you do."
Holland's fellow growers describe him as a "legend." "He won't say that – he's too humble. But he's a legend," said Ken Desrosiers, a software engineer and giant-pumpkin grower from East Windsor, Conn.
Desrosiers said he came to New York for the weekend to support his friends in the giant pumpkin growing community. "We've all gotten to know each other since we first started doing this," he said.
The growers harvested seeds from their pumpkins at the Giant Pumpkin Weekend in a live display for visitors. Desrosiers said the type of seed is what allows the pumpkins to grow so large. "We pick specific seeds and pollinate the plants by hand," he said.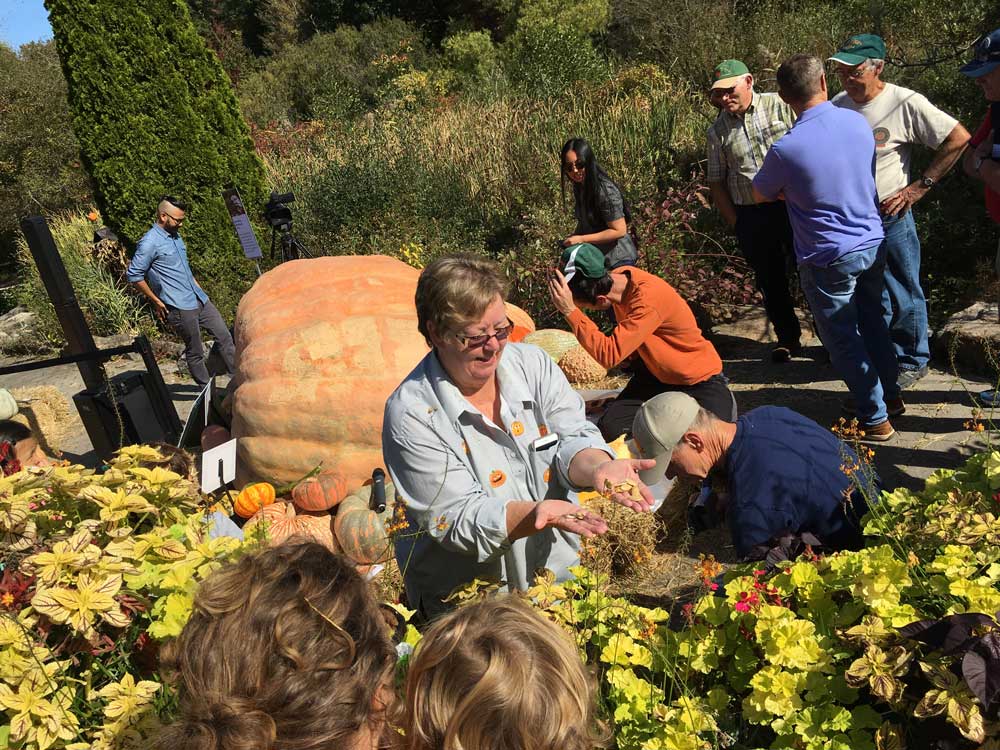 The growers will use some of the seeds to grow their pumpkins in future years. They will give the rest to pumpkin-growing clubs, which auction off the seeds for funding, said Stuart Paton, a grower from Southampton, England.
Paton said the seeds are worth around $50 when they first come out of the pumpkin. He said their value could skyrocket, though, if they are proven to grow world record-size pumpkins. Referring to Holland's pumpkin, he said, "Next year, the seeds could be worth $600-700 each."
Paton and his brother were awarded "Grower of the Year" this year by the Great Pumpkin Commonwealth for growing the three heaviest pumpkins by combined weight. Their heaviest pumpkin, at 2,269 pounds, is the second largest in the world and was on display at the botanical garden.
Paton, a professional florist, said he helps visitors to his greenhouse in Southampton grow their own giant pumpkins. "You just need some soil and seeds, and you can grow a 500-pound pumpkin," he said. Paton said the pumpkins can grow at a rate of up to 50 pounds per day. Pointing at several children sitting on top of Holland's pumpkin, he said, "The best thing is seeing the kids take pictures with them."